Dual Hijacking and Kidnapping Reported off Republic of Congo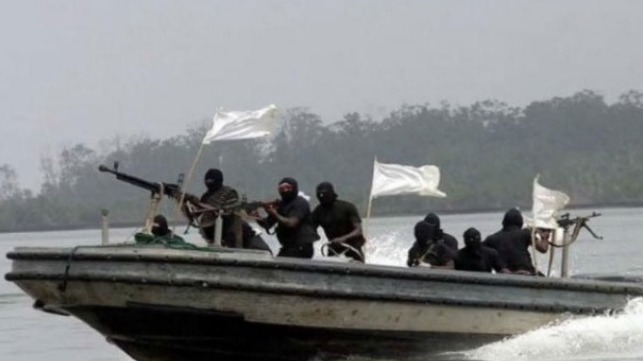 On October 29, in an unusual double attack, pirates boarded and took command of the bunkering tanker Anuket Amber at a position 100 nm off Pointe-Noire, Republic of Congo. The same day, the aggressors also boarded an OSV, took four hostages and transferred them to the Anuket Amber.
According to an initial report published by the IMB ICC, a group of pirates in a speed boat chased and fired upon an LPG tanker that was carrying out underway ship-to-ship bunkering operations with the Anuket Amber. The two vessels stopped the bunkering transfer and cast off. The LPG carrier increased her speed and the tanker made evasive maneuvers. The ICC's report indicated that both vessels escaped and that all crew were safe.
However, on Thursday, the Indonesian Ministry of Foreign Affairs said that pirates had abducted three Indonesian citizens and one Ukrainian national from a different vessel - the OSV Ark Tze - and transferred them to the Anuket Amber, which had been hijacked by the same group.
"The hijackers kidnapped four ship crewmembers (one Ukrainian citizen and three Indonesian citizens) and transferred them to the Panama-flagged tanker Anuket Amber, which was [also] controlled by the hijackers," said the Director of Indonesian Citizen Protection and Legal Aid (PWNI) of the Indonesian Ministry of Foreign Affairs, Lalu Muhammad Iqbal, in a statement Thursday.
As of Thursday evening, the Ark Tze was anchored at Pointe-Noire. Her 11 remaining crewmembers survived the attack, and nine - all Indonesian nationals - will be repatriated at their request.
Indonesian authorities are working with the Ark Tze's owner to communicate with the hijackers and secure the release of the hostages. The families of the victims have been notified.
The location of the attack is several hundred miles south of West Africa's piracy hotspot, the region just off the Niger River Delta. However, multiple acts of armed robbery have been reported in and around Pointe-Noire in recent months.