Dr Henrik Madsen Appointed to Polarcus Board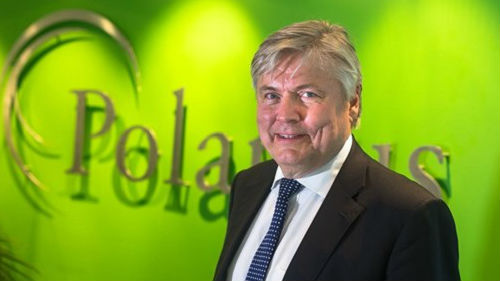 Dr Henrik Madsen, former Chief Executive of DNV GL, has been elected as a Director of seismic company Polarcus for a term of two years.
Madsen is an experienced chairman and non-executive director who is a prominent and successful international businessman and pioneering engineer. He led DNV GL to a $2.4 billion turnover and developed it to become a key player in strategic innovation and risk management for the oil and gas and energy sectors.
He is a member of the World Council for Sustainable Development, and has been appointed as a board member for the U.N. Global Compact, the world's largest corporate sustainability initiative. He was elected into the United States Offshore Energy Center Technology Hall of Fame as an offshore pioneer in 2002.
Appointed by the Government of Norway, he serves as Chairman of the Board of the Research Council of Norway. Madsen has a PhD in civil and structural engineering from the Technical University of Denmark. He is a Danish citizen and resides in Denmark.
Madsen was appointed at the company's annual general meeting on May 3. Outgoing Director, Arnstein Wigestrand had previously informed the company that he was not available for re-election. Peter Rigg was re-elected as Chairman of the Board for a one-year term.
Polarcus is a marine geophysical company delivering high-end towed streamer data acquisition and imaging services from pole to pole. Polarcus operates a fleet of high performance 3D seismic vessels, including Polarcus Amani which has operated as the largest man-made moving object on earth. An ultra-wide 3D seismic survey offshore from Myanmar saw the vessel towing 10 streamers separated by 200 meters (650 feet). The total width of the configuration measured 1,800 meters (5,900 feet), which is equal to the wingspan of 22.5 Airbus A380s. The total area covered by the configuration measures 17.6 square kilometers, which is equal to 2,700 football fields. The seismic configuration also set productivity records with a daily production of up to 190 square kilometers which is equal to the size of Paris, two times over.
Polarcus employs nearly 500 people worldwide and is headquartered in Dubai, United Arab Emirates.