DP World's Southampton Terminal Cuts its CO2 Emissions in Half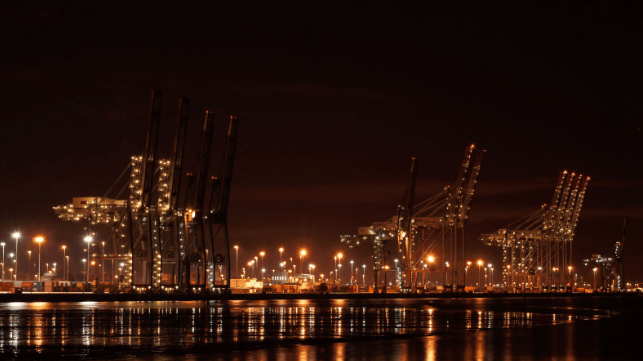 The DP World-operated container terminal at Southampton, UK cut its CO2 emissions from operations in half last year, thanks to the substitution of green fuel made from vegetable oil.
Not counting vessel emissions, the terminal's net carbon footprint from equipment and infrastructure fell by a remarkable 55 percent in 2022. Last April, Southampton became the first port in the UK to fully remove fossil diesel from its equipment's fuel tanks and transition to a pure energy diet of hydrotreated vegetable oil (HVO). HVO is a next-generation refined biodiesel, and it produces less NOx, PM and lifecycle CO2 when combusted. DP World estimates that the switch saves about 14,000 tonnes of CO2 per year.
"We will use HVO for the entirety of 2023 and therefore expect a further 35 percent net reduction in carbon emissions from our fleet and installations by the end of the year, making for a 90 percent reduction compared with 2021," said Steve McCrindle, DP World Port Operations Director at Southampton.
The terminal is also "greener" than some of its UK peers because of its relatively heavy use of intermodal rail. About 30 percent of the cargo in and out of Southampton goes by rail, and DP World recently launched a dedicated intermodal connection to its other British port, London Gateway.
Over the next five years, DP World plans to spend about $100 million a year on upgrades to cut carbon from its operations, and it expects to be able to eliminate nearly 700,000 tonnes of CO2 emissions. Electrification, renewable power and alternative fuels make up the bulk of these initiatives.
This investment should cut the port operator's global emissions by 20 percent relative to 2021 levels, putting DP World on the path towards achieving net-zero by 2050.