Dominion's Cove Point LNG Ships First Cargo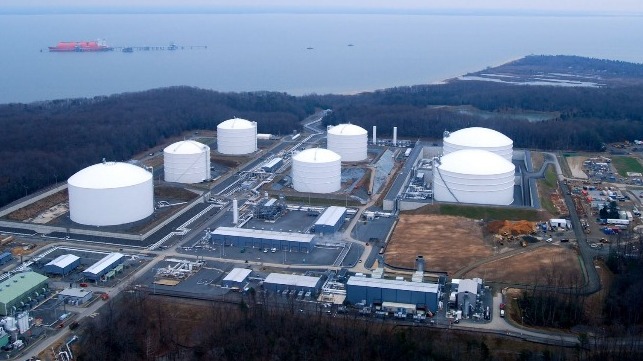 On Thursday, the LNG carrier Gemmata departed Dominion Energy's Cove Point LNG terminal with the facility's first cargo ever, inaugurating the operation of the second LNG export plant in the lower 48 states.
The shipment is a commissioning cargo and was produced as part of the facility's ramp-up. Dominion said that all major equipment is being commissioned as expected following a series of tests and QA steps.
Shell is providing the natural gas for liquefaction during the commissioning process and is taking delivery of the first cargo produced. As is common in the LNG trading business, the Gemmata's destination was not disclosed.
Once the 5.25 mtpa plant begins commercial production, it will produce LNG for a joint venture of Sumitomo Corporation and Tokyo Gas and for GAIL, India's state natural gas company. GAIL signed a 20-year contract for nearly half the facility's capacity in 2013, when LNG spot prices were much higher, and Indian oil minister Dharmendra Pradhan said in December that it would renegotiate now that prices have fallen. (Dominion replied that it had no intention of changing its contractual agreements.) Separately, Platts reports that GAIL is seeking to resell two dozen of its Dominion LNG cargoes over 2019-2020.
Cove Point has been under construction since October 2014. At a cost of $4 billion, it was the largest construction project ever in the state of Maryland. The construction involved more than 10,000 skilled workers and a payroll of more than $565 million.