Digital Twin Service Monitors Blowout Preventers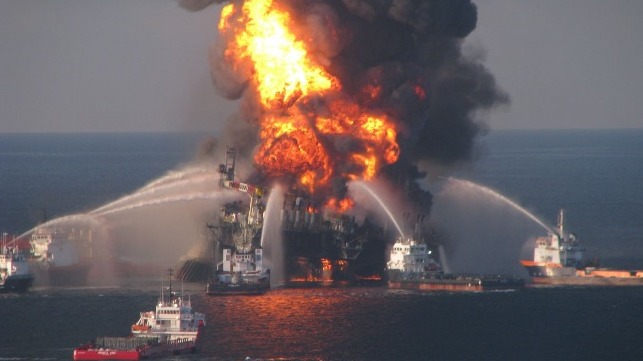 Diamond Offshore Drilling has launched the offshore drilling industry's first cybernetic blowout preventer (BOP) service for continuously assessing BOP status.
A BOP is a large mechanical device used to seal, control and monitor oil and gas wells to prevent the uncontrolled release of oil and gas from a well.
Acting as the virtual twin of a BOP system on a drilling vessel, Diamond's Sim-Stack system replicates the BOP hydraulically and electrically to assess its overall health and regulatory compliance. When component failures are identified, Sim-Stack provides critical feedback without human bias in a systematic method to make informed subsea stack decisions. It then provides a third party Statement of Fact to the operator, the U.S. Bureau of Safety and Environmental Enforcement and other regulatory bodies.
Sim-Stack also serves as a training tool for offshore personnel to learn and further develop subsea BOP expertise in a safe and dynamic environment, similar to simulated flight training in the aviation industry.
Diamond Offshore has implemented the new service across all eight BOP systems on its four dynamically positioned drillships working in the Gulf of Mexico. In the coming months, the company plans to expand the service to additional rigs in its global fleet.
A BOP failure caused BP's Deepwater Horizon disaster in 2010 that led to the leaking of 4.9 million barrels of oil into the Gulf of Mexico. The BOP that was intended to shut off the flow of high-pressure oil and gas from the Macondo well failed to seal. The blowout caused explosions and a fire on the Deepwater Horizon rig, leading to the deaths of 11 personnel on board and serious injuries to 17 others. Nearly 100 others escaped from the burning rig, which sank two days later, leaving the Macondo well spewing oil and gas into Gulf waters for a total of 87 days. By that time the resulting oil spill was the largest in offshore history. The failure of the BOP directly led to the oil spill and contributed to the severity of the incident on the rig.
More recently, in 2016 a BOP was successfully put into action in an incident in the Troll field off Norway during well plugging by the rig Songa Endurance. A gas leak pushed seawater more than 30 meters (98 feet) up the derrick before the well before it was closed by the BOP about one minute later. Statoil's internal investigation revealed that the BOP was quickly activated and stopped the gas leak.