Diana Containerships Faces Class Action Suit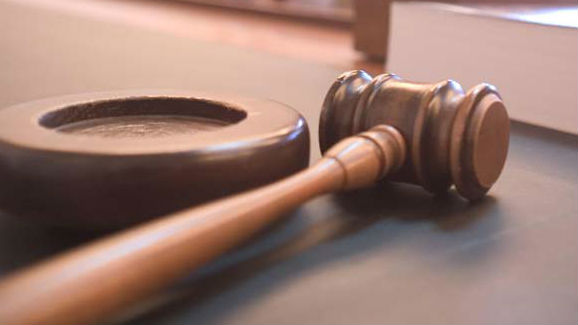 Multiple law firms have announced class action suits against Greek shipowner Diana Containerships on allegations of engaging in manipulative stock sale transactions. Corporate litigation firms Faruqi & Faruqi, Bronstein, Gewirtz & Grossman and Robbins Geller Rudman & Dowd have all announced the initiation of investigations or civil suits on behalf of Diana's investors.
The Robbins Geller Rudman complaint, Robinson v. Diana Containerships, alleges that Diana's executives worked with an investment fund in the British Virgin Islands, Kalani Investments Limited, to engage in a "series of manipulative share issuance/sales transactions." Diana CEO and Chairman Symeon P. Palios, CFO Andreas Michalopoulos and president Anastasios Margaronis are named as defendants, and the suit alleges that Toronto-based Murchison Ltd. was the entity behind Kalani.
Diana, a shipowner with 11 vessels, is listed on the NASDAQ exchange. Palios, Michalopoulos and Margonis also control sister firm Diana Shipping Inc. (DSI), which is Diana's largest shareholder. Diana notes in SEC filings that DSI and Palios "exercise considerable influence over our decisions," even though they individually hold less than a majority of the firm's shares.
The complaint alleges that Palios caused Diana to sell common shares and convertible bonds to Kalani at below market price. Kalani would then sell these shares on the open market, causing the price of Diana's stock to decline. Diana would then execute a reverse split of its stock, merging multiple shares into one, reducing share volume and raising the price once again. The firms would then repeat this series of transactions. In Robbins Geller's analysis, Diana's share volume fluctuated between 14 million and 800,000 over the span of three months, with four repetitions of the issuance / reverse split pattern.
Robbins Geller further alleged that the scheme benefited Kalami, Diana and Palios with additional financing, while diluting existing shareholders and eliminating 99 percent of the value of outstanding common stock. Diana traded at up to $2,500 per share before the alleged transactions; it is presently trading in the range of $0.40 to $0.60. In August, the firm received notice from NASDAQ that it faces the possibility of delisting because the market value of its publicly held shares has fallen below $5,000,000 for 30 consecutive days.
In earnings calls and quarterly reports, Diana has maintained that the stock issuances have improved the firm's financial position in preparation for a recovery in the container market. "Second quarter was highlighted by financing transactions that have significantly strengthened the company's balance sheet and has also provided additional flexibility to take advantage of an eventual improvement in market conditions in the containership segment," Palios said in a call on July 25.
Diana also recently announced that it is selling seven vessels, the majority of its fleet, to an unaffiliated third party. Maragonis said that the move "will further strengthen the Company's balance sheet, decrease its fleet's age profile and may allow the Company to pursue a strategy of selective acquisitions of additional modern container vessels."
A spokesman for Diana Containerships was not immediately available for comment.