Diamond S Shipping in $1.65 Billion Merger Deal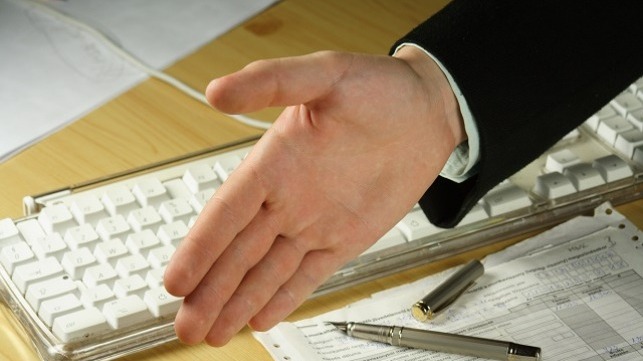 Diamond S Shipping and Capital Product Partners have announced a $1.65 billion merger of their product and crude tanker fleets.
The new company Diamond S Shipping Inc. will have a fleet containing 68 vessels, made up of 43 tankers from Diamond S Shipping and 25 from Capital Product Partners (CPLP). The fleet, with an average age of 7.8 years, including 52 product tankers and 16 crude tankers.
Diamond S Shipping Inc. is expected to be the third largest publicly traded product tanker operator and the fifth largest public tanker company worldwide. The company will own the second biggest Handy tanker fleet, owning a combined 52 vessels. The only larger Handysize fleet in the world is owned by Danish shipowner Torm.
Capital Product Partners will retain control of one Capesize bulker and 10 Post Panamax container ships.
The new company is expected to be listed on the New York Stock Exchange and will be headquartered in Greenwich, Connecticut. The transaction reflects Diamond S Shipping's desire to access public markets and to increase in scale at a cyclically opportune time.
Craig Stevenson, Jr., CEO of Diamond S Shipping, will serve as the CEO of Diamond S Shipping Inc. Stevenson has over 40 years of experience in the shipping industry and previously served as the Chairman and the Chief Executive Officer of the tanker company OMI.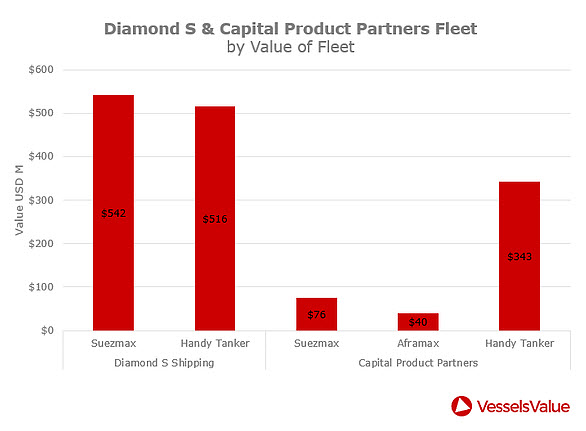 "This merger will be most significant in the MR2 tanker market," says Court Smith, Senior Analyst for VesselsValue. The trading areas of the two fleets is varied, Capital Product Partners appears to bring commercial relationships with operators well entrenched in the Latin American market, particularly Brazil. Diamond S MRs see more activity in the U.S. Gulf, Singapore and the far east.
"Regardless of who is ultimately fixing these ships on a day to day basis, the merger now creates an owner with a global footprint in the clean tanker markets," he says. "We appear to be at the bottom of a market cycle for MR tankers, leaving plenty of upside for the asset value of the underlying vessels."