Death Toll from Palu Tsunami Rises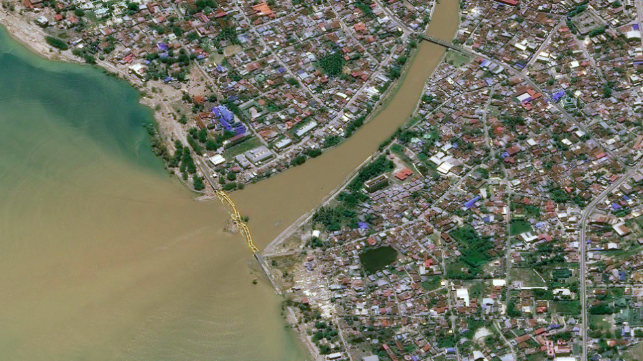 The death toll from the earthquake and tsunami that struck Palu, Sulawesi on Friday has risen to more than 1,200 people, and it is expected to climb as response efforts continue. "So many bodies haven't been recovered yet," said Willem Rampangilei, the head of Indonesia's disaster response agency, speaking to reporters on Tuesday.
Geologists say that the magnitude 7.5 quake near Palu would not ordinarily be expected to cause a tsunami: it was along a strike-slip fault, and its horizontal shift would not create a large vertical displacement of the seabed - the conventional explanation for tsunami formation. However, it may have set off an underwater landslide, which could have pushed water up and sent it surging towards Palu. The shape of the long bay leading to the city may have funneled this energy, creating the abnormally-high 18-foot tsunami that swamped Palu's beaches.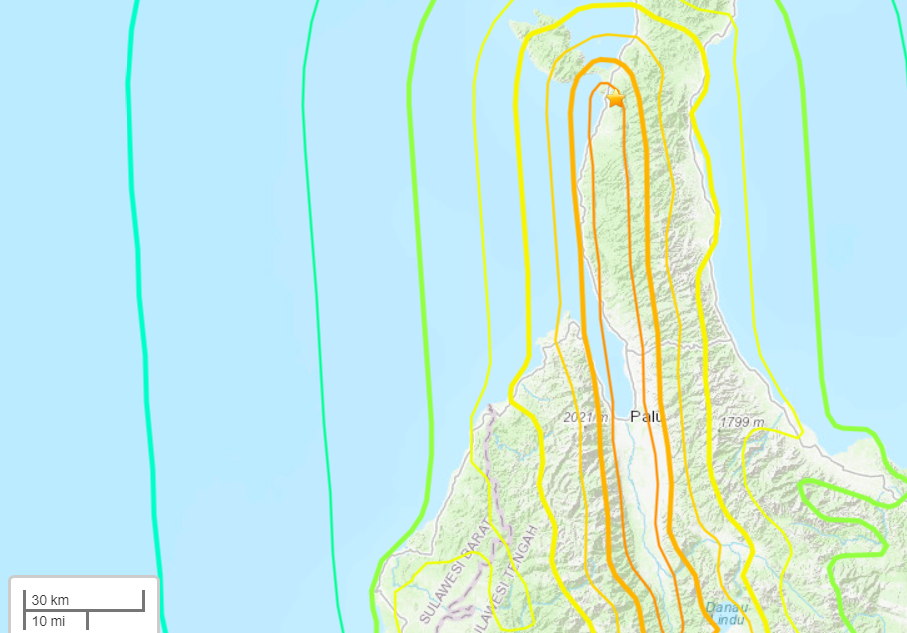 Distribution of the quake's intensity; epicenter is 78 km to the north of Palu (USGS)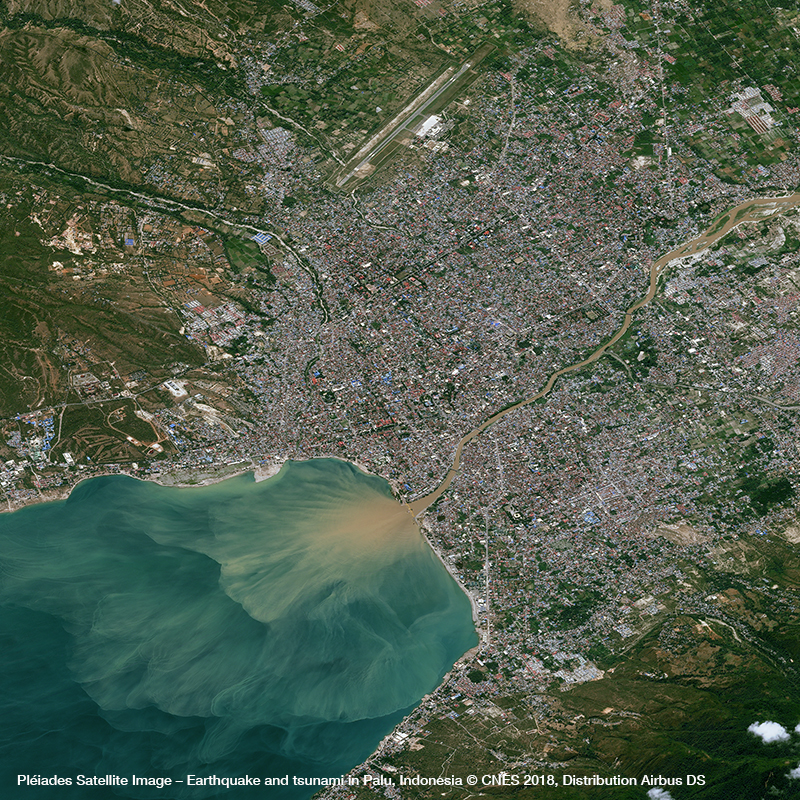 Palu's waterfront after the tsunami (Airbus Space)
Satellite imagery from before and after the quake showed its devastating effect, with homes, stores and mosques damaged or destroyed. The Jemamem bridge, which crosses the mouth of the Palu along the city's waterfront, was crushed and toppled by the wave.
In addition, soil liquefaction - the phenomenon in which loose or wet sediment acts like a fluid during an earthquake - destroyed at least 1,500 additional structures in the Balaroa area of Palu. Between damage from the tsunami and quake damage at inland locations, about 60,000 homes have been destroyed and 60,000 people displaced, according to the latest tally.
Authorities in Palu have reported widespread looting amidst the wreckage, and Indonesia's national police force says that it has made nearly 50 arrests. Almost 2,000 military personnel and police officers have been deployed to assist with the response effort and to maintain order.