CSSC Starts Assembly of China's First Domestic Icebreaker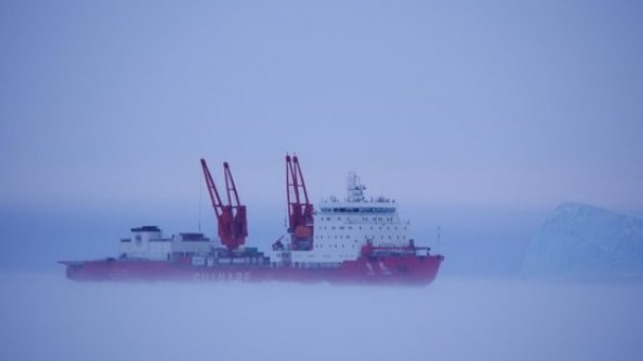 China State Shipbuilding Corporation (CSSC) started assembly of the nation's first domestically designed and built icebreaker on Wednesday.
The icebreaker Xuelong 2 (Snow Dragon 2) will be the first double-acting scientific research ship Double acting ship able to sail ahead in open water and thin ice and proceed astern in heavy ice conditions. She will be able to break ice 1.5 meters (five feet) thick and operate in temperatures as low as -30oC (-22oF).
The vessel, under construction at the Jiangnan Shipyard in Shanghai since late 2016, is expected to start her first scientific expedition to the Antarctica next year after commissioning in the first half of 2019.
The basic design of Snow Dragon 2 was done in Finland by Aker Arctic Technology, but China has undertaken the detail design, production design and associated reviews. The nuclear-powered ship will be 122.5 meters (400 feet) long and 22.3 meters wide, with a displacement of 13,990 tons and a navigation capability of 20,000 nautical miles.
Currently, Xuelong (Snow Dragon) is China's only operational polar research vessel and icebreaker. The vessel is currently on China's 34th expedition to the Antarctic gathering climate change data. Xuelong was initially built as an icebreaking cargo and supply ship designed for the Russian Arctic. China purchased and converted her for polar research in 1994.