Cruise Ship Rescues Three Fishermen, Two Others Dead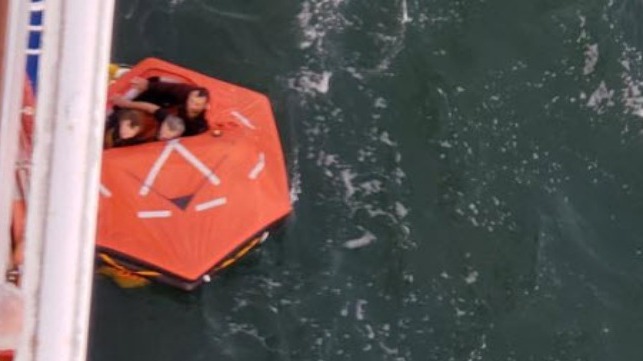 The crew of the cruise ship Pacific Princess rescued three fishermen from the North Sea on Saturday, but the search continued for two more who were later found dead.
The three men were rescued from a life raft after four hours at sea when their vessel sank about 25 miles off Great Yarmouth, Norfolk, in the U.K. All are reported to be foreign nationals, and the vessel reportedly sank quickly, as no mayday call was received.
The U.K. Coastguard search and rescue helicopter from Humberside attended the search, along with RNLI lifeboats from Gorleston and the independent life boat from Caister. Other vessels in the area were also involved in the search effort.
Caister Lifeboat issued a statement on Facebook: "After six hours searching at sea last night for the two missing fisherman. We returned to station at 2.15am. At first light 6am we were recalled by HM coastguards to resume the search with Lowestoft lifeboat and two coastguard helicopters. We relaunched and continued the search.
"After seven hours relentless searching, rescue helicopter 192 located 2 bodies, recovered them both from the sea, and we were then stood down by HM coastguards. A very sad outcome and our condolences and thoughts are with all the family and friends of the crewmen."
Aimee Rampton, Coastguard Operations Controller said, "The helicopter located the bodies of the missing crew near the sunken fishing vessel wreckage. All units have now stood down. Our thoughts are with the family and friends of the crew men."
Formal identification of the bodies is yet to take place.