Cruise Ship Blown Off Dock at Greenock Cruise Port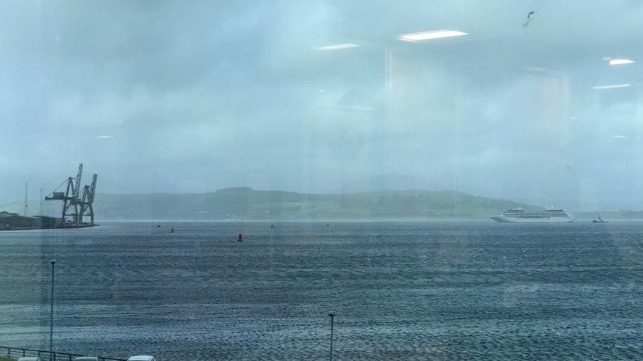 High winds brought by Storm Ali tore the cruise ship Nautica away from her berth at Greenock, Scotland on Wednesday, driving her out into the harbor. The vessel had 478 passengers and 26 crew on board.
"This afternoon, while alongside at the port of Greenock, Nautica encountered extremely strong winds which resulted in the parting of mooring lines and the vessel being detached from the dock. All guests and crew safe and no injuries," said operator Oceania Cruises in a social media update.
The tugs Svitzer Milford and Anglegarth helped return the Nautica to the pier. She departed Greenock under her own power the same day and arrived in Belfast, Northern Ireland on Thursday morning.
Storm Ali brought winds of up to 100 mph to parts of the UK and Ireland, with sustained winds of 115 mph in areas of the Scottish highlands. Two fatalities were recorded on shore, and thousands of residents remain without power.
Nautica last made the headlines in 2008 when Somali pirates attempted to attack her in the Gulf of Aden. Pirates in two small boats approached her and opened fire, but the master prevented them from boarding by taking evasive action. "One of the skiffs did manage to close the range to 300 yards and fired eight rifle shots in the direction of the vessel before trailing off," Oceania said in a statement after the incident. "No one aboard Nautica was harmed and no damage was sustained."
The 2000-built Nautica is slated for a major refit in 2020 as part of the line's OceaniaNEXT luxury revamp program. The firm is spending $100 million to upgrade staterooms and interior spaces on the Nautica and three other vessels.