Cruise Passenger Saved After Going Overboard From 10th Deck Level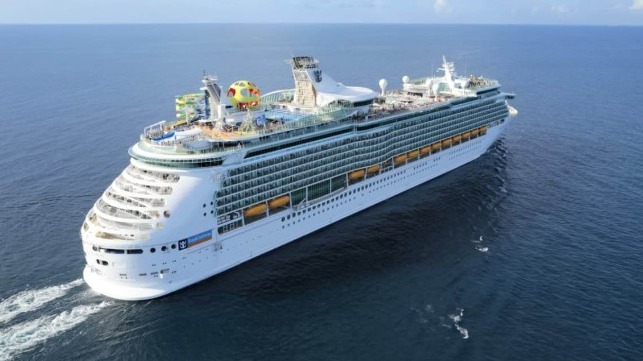 Last weekend, a passenger aboard a Royal Caribbean cruise ship survived a fall from the 10th deck thanks to the skillful efforts of the crew.
On Sunday, as the cruise ship Mariner of the Seas transited south of the Dominican Republic, a 42-year-old passenger went into the water. The crew quickly launched a rescue boat and began a search. After about 45 minutes, the woman was safely back on board.
"The passenger was recovered alive and reported to be in good health," a U.S. Coast Guard spokesperson told media.
They found her. Can't believe and she is alive and well. People were out spotting and yelling that they saw her. Crew was on the spot in minutes pic.twitter.com/zRqqTL3rwc

— Matt Kuhn (@matthew_kuhn) June 25, 2023
Passengers joined in the effort, serving as spotters and keeping an eye on the survivor's location, according to posts on social media by those aboard.
The passenger was in good health and did not require a medevac, according to the Coast Guard. The woman "was being kept on the cruise ship's medical facility and later transferred to the hospital in Willemstad" for an evaluation. The cause of the incident was not disclosed.
"The ship and crew immediately reported the incident to local authorities and began searching for the guest. Thankfully, the guest was successfully recovered and was brought on board," said Royal Caribbean in a statement. "Our care team is now offering assistance and support to them and their traveling party. Out of privacy for the guest and their family, we have no additional details to share."
RCL noted that the historical survival rate for man-overboard incidents on cruise ships is about 30 percent, according to data collected by the Cruise Lines International Association. The trade group suggests that most MOB events are passenger-initiated.
"The vast majority of cases are either reckless behavior or some form of intentional act," CLIA SVP for maritime policy Brian Salerno told the New York Times last year. "People don't just inadvertently fall over the side of a ship."
Mariner of the Seas continued on her commercial voyage, and she is due to return to her home port in Port Canaveral next week.