Crowley and TOTE Add Capacity for Puerto Rico Relief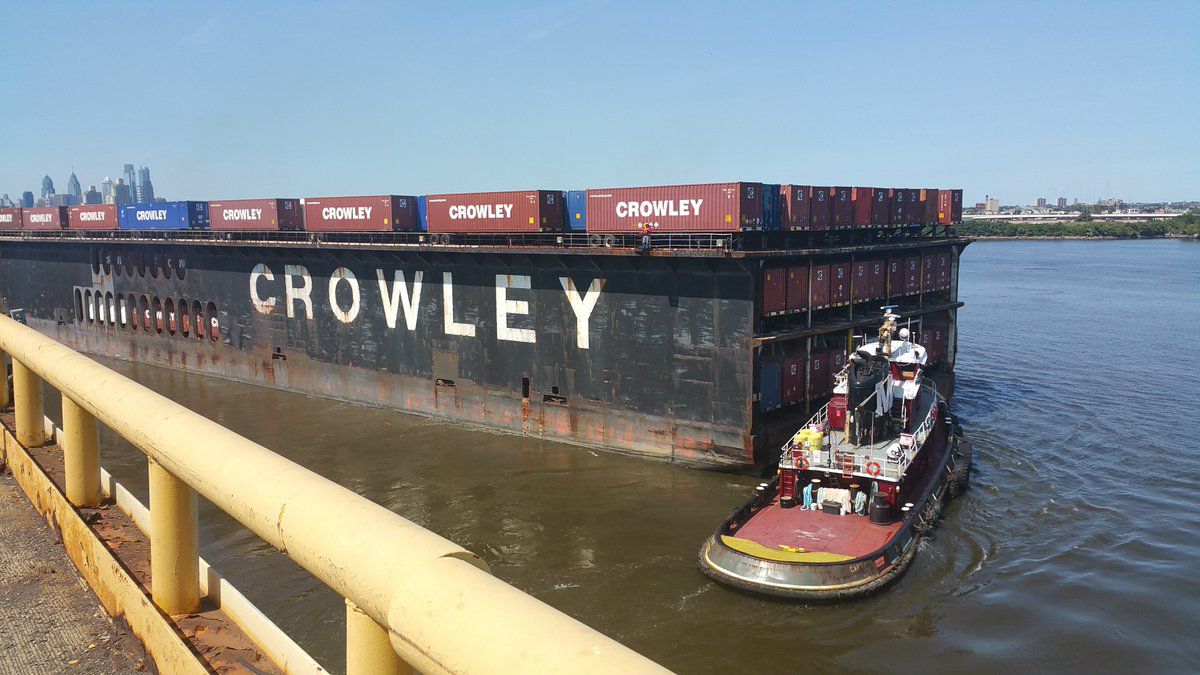 Leading Jones Act carriers TOTE Maritime and Crowley Maritime have added more capacity to help meet the demand for cargo transportation to Puerto Rico in the wake of Hurricane Maria.
Crowley recently retrofitted two 400-foot heavy lift, flat-deck barges to add more lo/lo container capacity, expanding its owned and chartered-in fleet to 16 vessels. Together, the barges add an additional 900 units of space to the fleet. "A tremendous amount of engineering and thought was put into the design of the lash bridge securing system [on these two barges] to enable us to maximize our container lift," said Cole Cosgrove, vice president, marine operations. "These advances will provide support for Puerto Rico now in a time of need, and continue to serve the island as part of our long-term strategy."
The conversion began last year in preparation for a transition to lo/lo operations in the northeast, and for added capacity in the peak South Atlantic shipping seaason. They were delivered early in order to support the relief effort.
Crowley has already carried over 11,000 loads of commercial and government cargo to Puerto Rico in the weeks after the storm – including 4,000 loads for FEMA – and thousands more are scheduled to be discharged in the near future.
The firm says that shoreside transportation in Puerto Rico continues to be a bottleneck. Pick-up of containers in San Juan is still lagging, and the return of empties is also slow. "The record capacity that we have added is sending valuable goods and supplies to the island – it all helps with the relief," said Jose "Pache" Ayala, vice president, Crowley Puerto Rico Services. "As companies continue to return to normal pick-up levels for goods and supplies, we know the island's recovery can continue to gain momentum."
TOTE Maritime – the operator of two LNG-fueled Panamax container ships that serve the Puerto Rican market – has also added tugs and barges, one with 350 FEU of capacity and the other with 375 FEU.
"The addition of these barges to our service offering will allow us to better support the increasing and changing needs of Puerto Rico as relief, recovery and rebuilding goods are all being shipped to the island," said Tim Nolan, President of TOTE Maritime Puerto Rico.
The firm has also expanded its equipment fleet with additional reefers, flat racks and forty-foot containers. It has also expanded its terminal gate hours at both ends of the run to accommodate extra traffic.