Coast Guard Offloads $190 Million in Cocaine at Port Everglades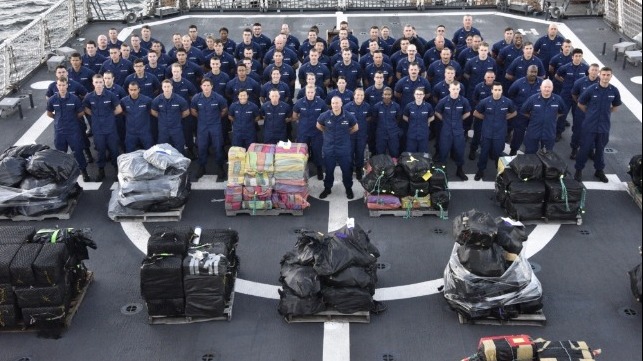 On Tuesday, the Coast Guard cutter Hamilton offloaded another $190 million worth of cocaine in Port Everglades, Florida.
Seizures of kilo-sized caches of cocaine are big news in any American city, but for the Coast Guard patrol ships in the Eastern Pacific, multi-tonne drug busts have become routine. Hamilton's 14,000-pound cargo was captured in just seven vessel interdictions, with individual payload sizes ranging from two kilos up to 2.8 tonnes.
"The hard work of all our servicemen and women, along with our allied partners, directly contributed to the interdiction of [14,000 pounds] of cocaine at sea," said Capt. Mark Gordon, Hamilton's commanding officer. "It truly is a team effort stopping these drugs from entering the United States, but more important than the drugs themselves are the arrests and the linkages these cases represent and the steps closer to dismantling the criminal networks that tried to move them into the United States."
The interdiction campaign is a cooperative effort involving seven federal agencies and multiple international partners. The DEA, FBI, CBP, ICE, Department of Justice, USCG and the Navy all work together to fight transnational organized crime networks in the Eastern Pacific. The boardings and the detention of suspects are carried out by Coast Guard personnel.
The drug volumes are coming almost exclusively from Colombia, according to Coast Guard Commandant Adm. Paul Zukunft. Multiple economic and political factors within the South American nation favor cocaine production, and its cultivated coca acreage has doubled since 2012. With more drugs headed north, smugglers are increasingly turning to sophisticated low-profile and semi-submersible vessels to defeat detection and deliver their shipments to Central America, a key transshipment region for northbound narcotics.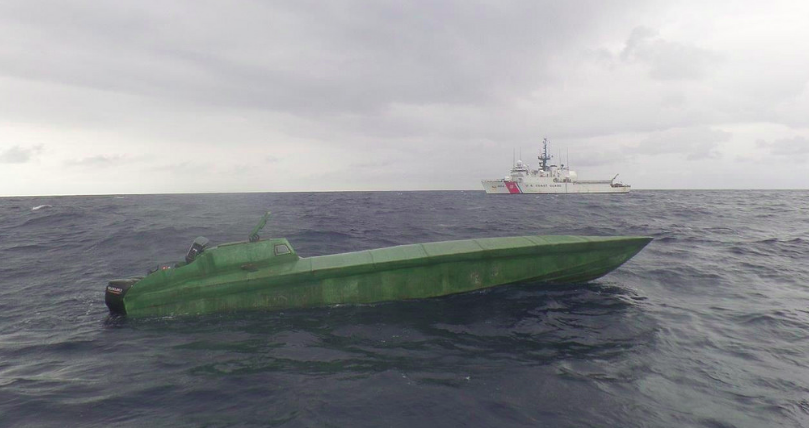 The cutter Northland with a captured go-fast boat (USCG)