Coast Guard Finds Marijuana Operation by its Smell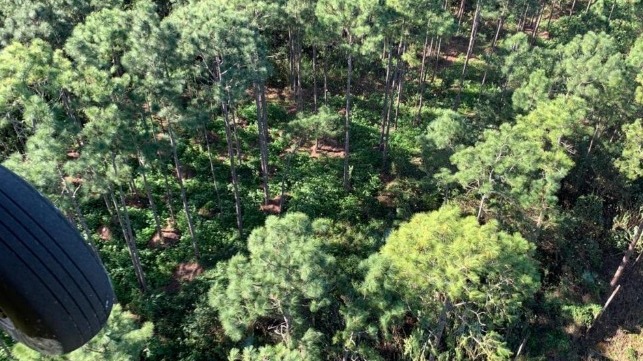 A U.S. Coast Guard aircrew assigned to a joint anti-drug patrol in the Bahamas recently uncovered a large, illicit marijuana grow with 200,000 plants - by following the smell.
On February 6, a Coast Guard Jayhawk helicopter crew from Operation Bahamas, Turks & Caicos recognized what appeared to be a strong smell of marijuana while they were flying over Andros Island on a narcotics patrol. They followed up by transporting U.S. Drug Enforcement Administration agents and Royal Bahamas Police Force officers to the site, where they found and destroyed over 200,000 marijuana plants. All in all, the bust took about 460,000 pounds of marijuana off the market.
"The efforts put forth by the Coast Guard, DEA, and the Bahamian Police Force is another success story highlighting the effectiveness of OPBAT's counter-drug operation," said Cmdr. Mike Benson, the Coast Guard OPBAT Director.
Operation Bahamas, Turks and Caicos is an international operation between the U.S., The Bahamas, and Turks and Caicos governments to identify and interdict smuggling networks passing through the island nation. It parallels a broader Coast Guard effort under U.S. SOUTHCOM to disrupt narcotics trafficking in the Caribbean and Eastern Pacific - a giant six million square mile drug transit zone. In 2017, Coast Guard crews and their partners confiscated more than 455,000 pounds of cocaine worth over $6 billion wholesale. The service estimated that this represents about 20 percent of the northbound total.