CMA CGM Strengthens Grip on CEVA Logistics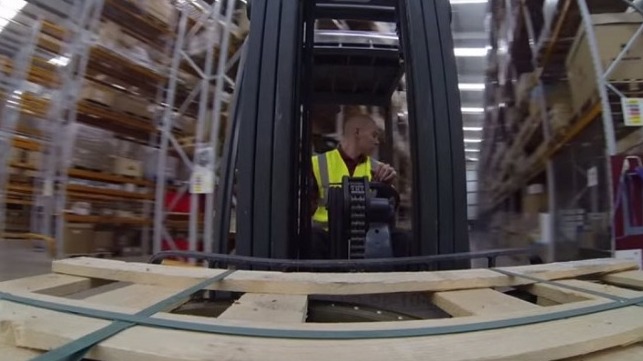 CMA CGM and CEVA Logistics have signed a new partnership agreement that ensures CMA CGM's role as a long-term strategic partner and transfers its freight management services to CEVA Logistics.
The agreement entails the removal of the drag along clause in the relationship agreement previously entered into and covers a voluntary public tender offer from CMA CGM, for a value of 30 CHF per share in cash, for the CEVA Logistics shareholders who wish to sell their shares despite the value creation potential from the industrial cooperation with CMA CGM. The public tener will be pre-announced by November 30, 2018 at the latest.
Earlier this month, CEVA Logistics rejected an unsolicited non-binding proposal to acquire the company, saying that the proposal, made by Denmark's DSV, significantly undervalues CEVA's prospects as a standalone company. CMA CGM supported CEVA Logistic's rejection the bid.
CMA CGM has been CEVA Logistics' reference shareholder since its listing on the SIX stock exchange in May 2018, and signed the new relationship agreement with CEVA on October 24. The aim of the agreement is to accelerate CEVA Logistic's transformation, while preserving its assets and identity, by:
• Bringing CMA CGM's operational expertise and its experience in corporate transformations to help CEVA achieve its recovery plan faster and more efficiently.
• Creating new commercial opportunities: as a leader in the sea transport sector with an international commercial network, CMA CGM will generate new opportunities for CEVA Logistics.
• Adding value to the commercial complementary business operations between CEVA Logistics' and CMA CGM's freight management activities: CMA CGM will transfer its freight management activities to CEVA Logistics, thus strengthening the company and creating economies of scale.
• Supporting CEVA Logistics' reorganization and development strategy: CMA CGM will support additional investments aiming - among other things- at implementing CEVA Logistics' digital and IT transformation which will stimulate its commercial success and operational efficiency.
The agreement has received the full support of CEVA Logistics' board of directors and management.
Rodolphe Saadé, Chief Executive Officer of CMA CGM, said: "We are convinced of CEVA Logistics' potential. This industrial cooperation will make it possible to accelerate its required transformation and to make it a more profitable and efficient leader in logistics for the benefit of its clients, its employees and its shareholders. It reconfirms CMA CGM as the reference shareholder as well as its long-term partner."