CMA CGM to Pull Out of Iran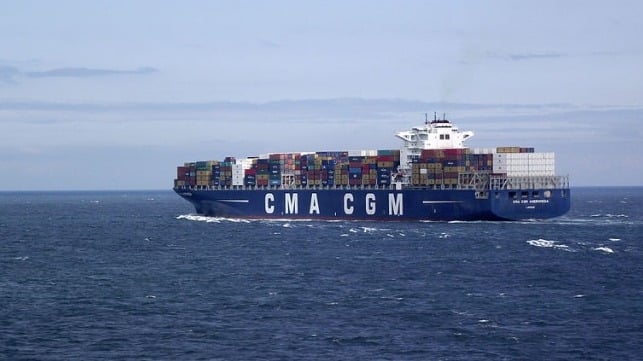 CMA CGM announced on Saturday that it is ceasing its Iran operations in the face of U.S. sanctions on the nation.
The U.S. has threatened to blacklist companies doing business with Iran, with some sanctions commencing in August and some in November.

The U.S. withdrew from the 2015 Joint Comprehensive Plan of Action (JCPOA) in May, and last week, the five remaining signatories to the deal, Britain, France, Germany, China and Russia, offered Iran a package of economic measures counter U.S. sanctions. The announcement by CMA CGM is seen as a blow to the negotiations. Iran has already complained that they are not adequate and has threatened to also withdraw from the JCPOA, which calls for the nation to curtail its nuclear program.
The deal was made under the Obama administration, but President Donald Trump, fulfilling an election promise, withdrew despite assurances from United Nations inspectors that Iran was meeting its obligations. Trump said the deal was no longer in the nation's national security interests.
CMA CGM Chief Executive Rodolphe Saade told a press conference on Saturday: "Due to the Trump administration, we have decided to end our service for Iran. Our Chinese competitors are hesitating a little, so maybe they have a different relationship with Trump, but we apply the rules."
Maersk announced in May that it was pulling out of Iran.
Iranian Oil Minister Bijan Zanganeh has said the U.S. is engaging in a trade war with his country. Reuters reports that some Iranian officials have threatened to block oil exports from the Gulf in retaliation.