CMA CGM Extends Bunker Surcharges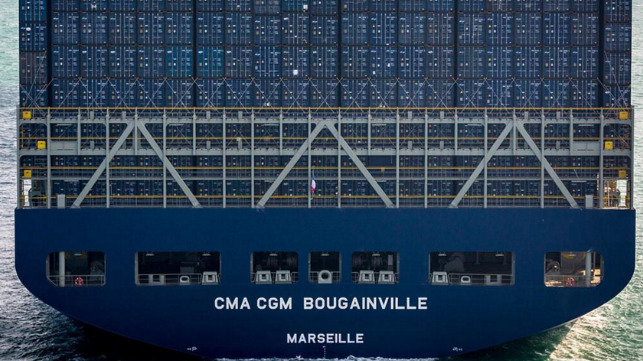 CMA CGM has announced that it will extend its emergency bunker recovery measures.
The company said in a statement that a significant increase in bunker prices has been observed since the beginning of the year. "Unfortunately, prices have continued to rise even more sharply recently. As a result, the CMA CGM Group decided on May 25 to recover bunker costs through its bunker-related surcharges which was applied to all cargo on all Worldwide trades.
"Because bunker prices have remained high, the CMA CGM Group has decided to maintain these measures. Consequently, as from July 1 (date of loading), these bunker-related surcharges, based on the average of bunker prices in May, will be applied to all long-haul cargo worldwide."
The rates are:
The group will continue to reevaluate the surcharge on a monthly basis.
Late last month, Hapag-Lloyd cut its profit outlook for the year, a sign that container shipping lines are having difficulty passing high bunker costs on to their customers. The company had previously indicated that earnings would rise. The reason for the revision was "an unexpectedly significant and continuing increase in the operational costs since the beginning of the year, especially with regard to fuel related costs and charter rates combined with a slower than expected recovery of freight rates." In a note to its investors, it said: "These developments cannot be fully offset by cost saving measures that have already been initiated."