Chinese Yards Look to Cruise Boom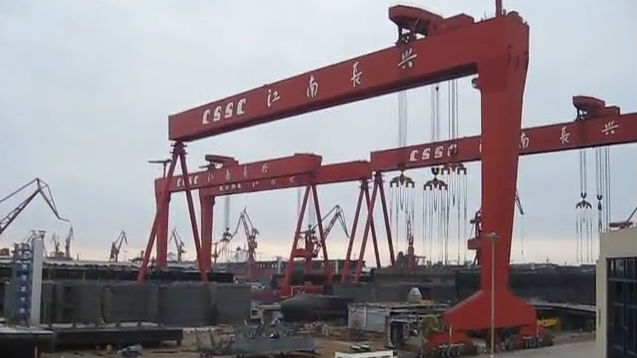 Chinese shipbuilders are increasingly interested in cruise ship building, a segment that accounted for nearly half of global orders last year.
China's government has made cruise ship building a major objective in its "Made in China 2025" program, aiming to tap into the $117 billion industry with upgrades to its domestic capacity.
China Daily reports Fu Chunhong, vice-chairman of the Chinese organizing committee of Marintec China, saying: "In addition to China State Shipbuilding Corporation (CSSC), quite a few other Chinese shipbuilders, such as China Shipbuilding Industry Corporation and China Merchants Heavy Industry, are proactive in cruise liner building."
China's first locally-built cruise ship will be delivered from Waigaoqiao Shipbuilding, part of CSSC, in 2023. CSSC is working with Fincantieri and Lloyd's Register on the project and has also attracted foreign suppliers such as Wärtsilä to set up joint ventures. The order is for two 5,000-passenger cruise ships and is part of a $1.5 billion deal signed in February which includes an option for four more ships.
Other Chinese yards are rumored to be offering discounts of up to 30 percent to win orders. In March, China Merchants won an order for up to 10 vessels for Miami-based SunStone Ships, and Xiamen Shipbuilding Industry won an order from Finland's Viking Line in April for a cruise ferry. Reuters reports Viking Line's CEO Jan Hanses, saying he received interest from six Chinese yards, including Guangzhou International Shipyard, Yantai CIMC Raffles and AVIC Weihai Shipyard.
Some European shipbuilders fear China could come to dominate the cruise ship market, much as it has done in cargo ships over recent decades. "This is a state objective that threatens to cause tremendous distortion in competition," Reinhard Luken, chief executive of the German Shipbuilding and Ocean Industries Association, told Reuters last month. The Association represents German maritime firms such as shipbuilders Meyer Werft and Meyer Turku.
Mitsubishi Heavy Industries stopped building cruise ships last year after its losses on two vessels for Carnival Corporation topped $2 billion.