China Rumored to Win Mega-Container Ship Order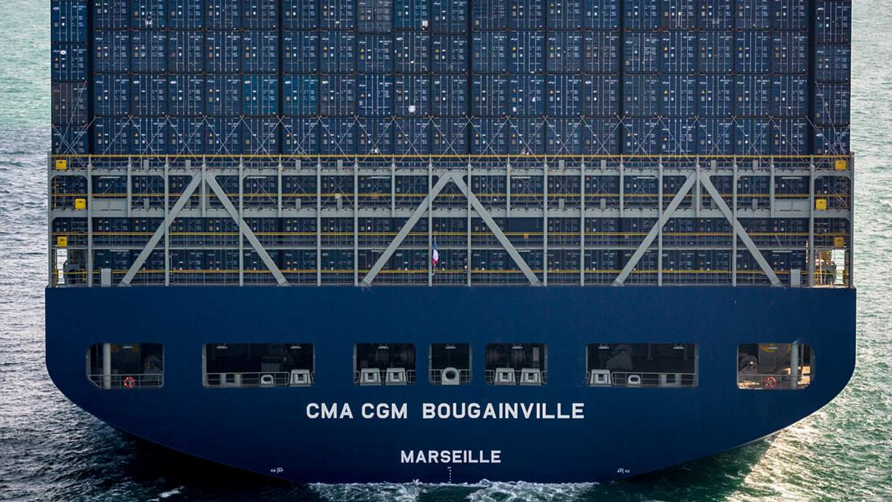 China Daily reports that CMA CGM has chosen Chinese yards to build nine of the world's largest container ships.
Shanghai Waigaoqiao Shipbuilding and Hudong-Zhonghua Shipbuilding have reportedly received a letter of intent from CMA CGM for the 22,000 TEU ships. Both yards are owned by state-run China State Shipbuilding Corporation.
Currently OOCL Hong Kong has the highest box capacity of any container ship built to date with a capacity of 21,413 TEU.
Reports earlier this year indicated that South Korea's Hyundai Heavy Industries was in the running for the $1.44 billion contract.
Yang Hyeong-mo, Analyst at eBest Investment & Securities, told Pulse: "The client was seeking $160 million per vessel with a dual-fuel option, but Korean shipbuilders offer such vessels at $175 million."
Shipping financing from the Chinese government may also have had an impact on the deal.
The CMA CGM Group has 445 vessels with a combined capacity of 2.208 million TEUs, according to the corporate website. Since 2012, the group has taken delivery of some of the largest container ships in the world including, CMA CGM Benjamin Franklin, CMA CGM Kerguelen and CMA CGM Bougainville.
As of 2017, the fleet includes over 26 container ships with capacities topping 12,700 TEUs. The fleet includes vessels of all sizes, with container ships whose capacities range from 133 to 18,000 TEUs.
According to July figures from Clarkson Research, South Korea's three major shipyards, Daewoo Shipbuilding & Marine Engineering, Samsung Heavy Industries and Hyundai Heavy Industries, have retained their top global ranking in terms of order backlog. Next was Shanghai Waigaoqiao.
South Korean yards overtook China in July with the highest number of new orders. The Korean yards received orders for nine vessels (306,000 CGT) and Chinese yards received orders for 13 vessels.