China Commemorates Historic Island Takeover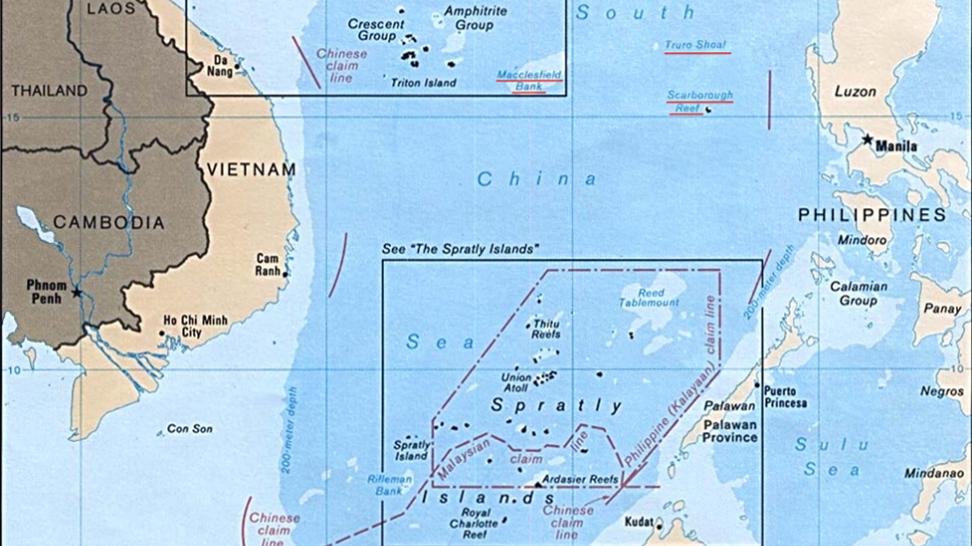 China's Navy commemorated the 70th anniversary of the takeover of the Xisha and Nansha Islands, the Chinese names of Paracel and Spratly Islands in the South China Sea, on Thursday, the official news agency Xinhua reported.
In November and December 1946, and in compliance of the Cairo Declaration and Potsdam Proclamation, Xinhua reports that China designated officials to proceed to the islands by four warships to take over the islands, it says were illegally occupied by Japan. Japan had occupied the islands since 1939.
China subsequently drew up a map showing the U-shaped claim (the nine-dash line) on the entire South China Sea, showing the Spratly and Paracels in Chinese territory, in 1947.
"Recovering these islands was an important achievement of China's war against aggression, demonstrating that China was firmly safeguarding the post-war international order and affirming the nation as defending its rights and interests in the South China Sea," said PLA Navy Commander Wu Shengli at a commemoration.
Wu said history should be respected and that construction on the islands and reefs are "lawful, justified and reasonable" being in Chinese territory.
China is committed to resolving the disputes in a peaceful manner through negotiations and consultations, controlling differences through regulations and achieving a win-win solution through mutually beneficial cooperation, Wu said.
China claims most of the energy-rich waters around the islands through which about $5 trillion in ship-borne trade passes every year. Neighbors Brunei, Malaysia, the Philippines, Taiwan and Vietnam also have claims.
The U.S. has criticized Beijing's build-up of military facilities in the South China Sea and expressed concerns they could be used to restrict free movement.
Recent U.S. efforts to counter what it sees as China limiting freedom of navigation in the area have drawn Beijing's ire and raised fears of military conflict. A patrol by U.S. warships in October was dubbed "illegal" and "provocative" by the Chinese Defence Ministry.
In July, the Philippines won a case at the Permanent Court of Arbitration in The Hague challenging China's sovereignty claims in the South China Sea, which infuriated China.
Earlier this month, China's foreign minister stated that China's success at turning around relations with the Philippines under its new president Rodrigo Duterte show the conspiracies of certain countries to stir up trouble in the South China Sea have been defeated.