Carnival Names its Next Cruise Ship After its First
Carnival Cruise Line has decided to name its next ship after its first, the Mardi Gras, which helped usher in a new era of mass-market cruising in the 1970s.
The 1961-built Mardi Gras began life as the RMS Empress of Canada, a 27,000-ton, steam-powered liner built by Vickers-Armstrong for Canadian Pacific Line. She sailed a regular route between England and eastern Canada during the last years of the transatlantic liner trade. In 1972, Carnival founder Ted Arison purchased her and rebranded her the "fun ship" Mardi Gras. Arison envisioned a cruise ship with a less formal atmosphere and more accessible pricing than the industry norms of the time, and the formula was a success. Mardi Gras served in Carnival's fleet for 21 years.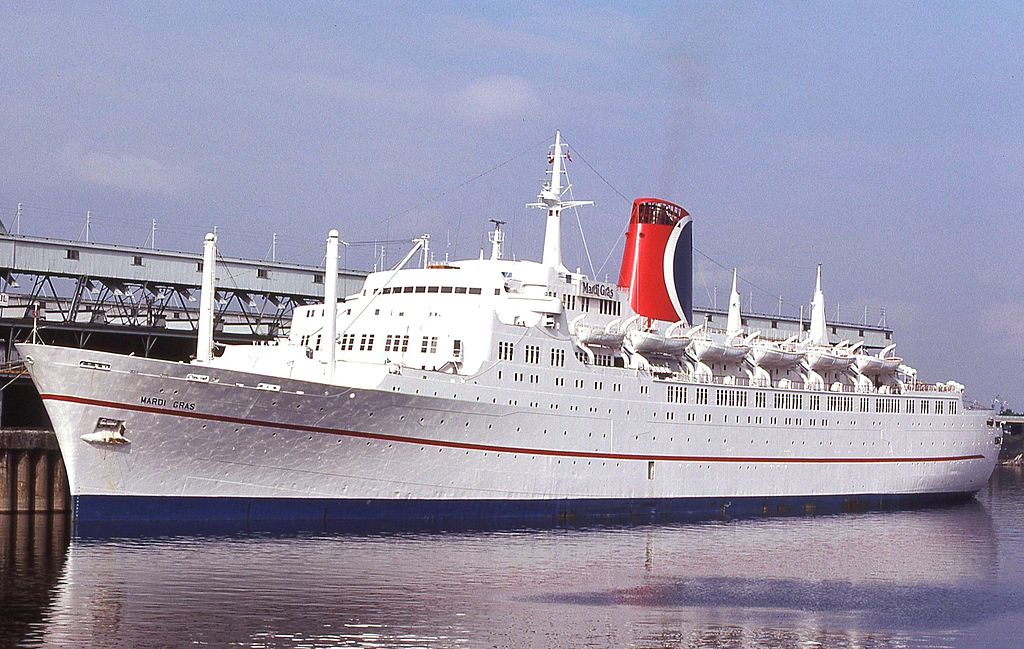 The Mardi Gras in Montreal, 1979 (René Beauchamp)
"The new Mardi Gras will follow the trailblazing lead of her predecessor, introducing features and technological innovations that have never been seen before on a cruise ship," said Carnival Cruise Line president Christine Duffy.
At 180,000 tonnes and 5,200 berths, the new Mardi Gras will be Carnival's largest ship ever, and six times larger than her namesake. She will be the first North American cruise ship fueled with LNG, which will enable compliance with ECA and IMO 2020 emissions requirements.
The new ship is already under construction at Meyer Turku in Finland. When completed in 2020, she will be based in at a newly built state-of-the-art terminal in Port Canaveral, which will be the largest single development project in the port's history. On Wednesday, Canaveral's port authority commission approved up to $117 million in bonds to fund the terminal, and Carnival will contribute up to $50 million more.
Carnival intends to announce the sailing schedule for Mardi Gras' inaugural season in January, and the details of her amenities will be published later in the year. A second XL-class ship will begin construction in 2020 and will be delivered in 2022, just in time for the 50th anniversary of Carnival Cruise Line's founding.