Carnival Horizon Delivered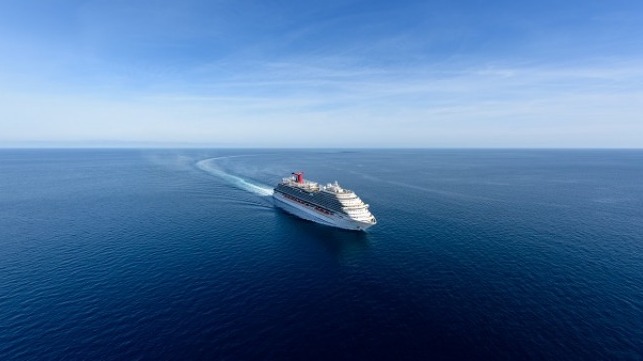 Carnival Cruise Line officially took delivery of the new 133,500-ton Carnival Horizon, the 26th ship in its fleet, from Fincantieri in Italy on Wednesday.
Carnival Horizon is 323 meters (1,060 feet) long and accommodates more than 6,400 people onboard, including 3,954 passengers. She was built at Fincantieri's shipyard in Marghera and is second in the line's Vista-class series: sister ship to Carnival Vista - the largest unit which Fincantieri has ever built for the Carnival Cruise Line's fleet, delivered in Monfalcone in April 2016.
The new ship will reposition to Barcelona, Spain, where she will depart on an inaugural 13-day voyage on April 2 – the first of four sailings from the European port. The ship will then make a trans-Atlantic crossing before arriving in New York on May 23 for a pierside naming ceremony featuring the ship's godmother, Grammy award-winning musical artist and acclaimed actress Queen Latifah.
Following a summer schedule of four-day Bermuda and eight-day Caribbean sailings from New York, Carnival Horizon will shift to Miami for a year-round schedule of six- and eight-day Caribbean cruises beginning September 22.
Carnival Horizon has been built according to safe return to port standards with the latest navigation and safety systems. She also features advanced energy-saving technologies and meets the strictest environmental regulations with energy-efficient engines and an exhaust gas cleaning system.
Fincantieri has built 81 cruise ships since 1990 (58 from 2002), 64 for Carnival's different brands. Another 44 are currently being designed or built in the Group's yards.