Brexit: Challenges Ahead for Cross-Channel Ferry Ports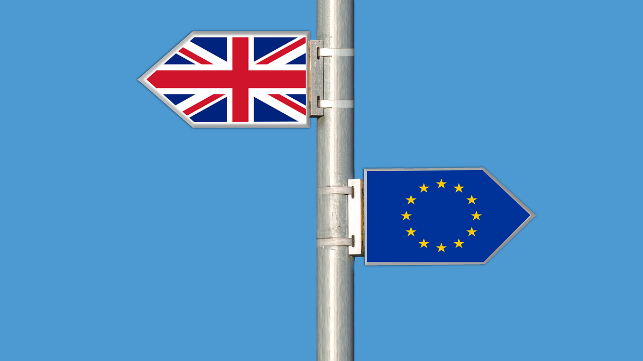 The busy ferry port of Dover is a linchpin in the UK's trade with continental Europe, and Britain's plan to leave the EU has raised questions about how new customs rules could affect its operations. Dover has warned that even brief customs checks on arriving trucks could lead to a costly and protracted backlog.
On Tuesday, the port pushed back at suggestions that this problem could be alleviated by diverting a portion of its traffic to other UK seaports, like Ramsgate or Sheerness. It estimated the cost of such a plan at up to $3.3 billion.
"Trying to divert the traffic through other ports is a non-starter. The port capacity isn't there, and a whole new fleet of ferries would be needed which simply doesn't exist," said Tim Reardon, the Port of Dover's Head of EU Exit. "Successful future trade with Europe must be about delivering a realistic solution. That means a free-flowing Dover, whose speed, efficiency and capacity cannot be replicated without adding significant cost to the supply chain."
To head off disruption, Dover says that it is working closely with government on plans for truck traffic to be pre-notified to UK customs so that vehicles do not need to be held at the port's facilities for inspection. It also highlighted a UK customs plan to conduct health inspections on plant and animal product imports remotely, not at the port itself, a measure that reduces the time each truck will spend at the terminal.
Post-Brexit customs inspections could also have an effect on port operations on the east side of the channel. Operator Brittany Ferries has warned that every vehicle carrying refrigerated goods, food and other natural products will likely face inspection upon arrival in France after Britain leaves the EU. This would amount to about a third of the 210,000 freight units the line carries every year - an amount that would greatly exceed the current warehouse availability in French ports like Cherbourg and St. Malo.
"The British may take a pragmatic approach and wave lorries through upon arrival into the UK," said Christophe Mathieu, Brittany Ferries CEO. "But cross-Channel trade works both ways. In a worst case scenario, British hauliers carrying refrigerated goods could face the prospect of far longer journeys – perhaps hundreds of additional miles – to find a French port equipped to process their consignment. When they finally get there they could encounter further delays waiting for checks to take place."