BP to Expand LNG Facility in Papua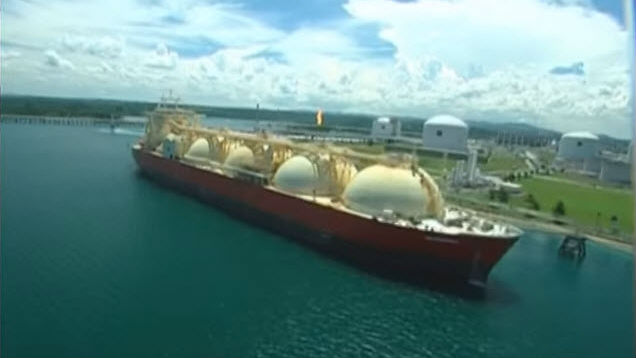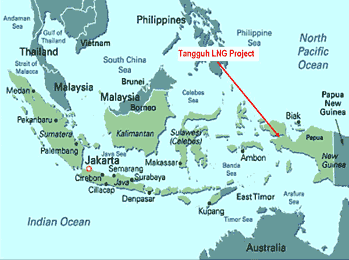 BP has announced Final Investment Decision for the development of the Tangguh Expansion Project in Indonesia.
The Tangguh Expansion Project will add a third LNG process train (Train 3) and 3.8 million tons per annum (mtpa) of production capacity to the existing facility, bringing total plant capacity to 11.4 mtpa. The project also includes two offshore platforms, 13 new production wells, an expanded LNG loading facility and supporting infrastructure.
The Tangguh Expansion Project will play an important role in supporting Indonesia's growing energy demand, with 75 percent of the Train 3 annual LNG production sold to the Indonesian state electricity company PT. PLN (Persero). The remaining volumes are under contract to Kansai Electric Power Company in Japan, the other foundation buyer for Train 3.
A portion of the gas is committed for the electrification of Papua Barat, and further development of Tangguh's Papuan workforce to meet the 85 percent Papuan skilled workforce commitment by 2029.
Awards for the project's key engineering, procurement and construction contracts are expected in the third quarter of 2016 with construction to begin thereafter. Operation is expected in 2020.
Tangguh Today
The Tangguh LNG facility is located in Teluk Bintuni Regency, Papua Barat Province of Indonesia and consists of offshore gas production facilities supplying two 3.8mtpa liquefaction trains that have been in operation since 2009. It is operated by BP Berau on behalf of the other production sharing contract partners as contractor to SKK Migas. BP Berau Ltd and its affiliates in Indonesia hold a 37.16 percent interest in the project.
Other Tangguh production sharing contract partners are MI Berau (16.30 percent), CNOOC Muturi (13.90 percent), Nippon Oil Exploration (Berau) (12.23 percent), KG Berau Petroleum and KG Wiriagar Petroleum (10.00 percent), Indonesia Natural Gas Resources Muturi (7.35 percent) and Talisman Wiriagar Overseas (3.06 percent).

BP is one of the largest foreign investors in Indonesia. Activities include exploration and production, particularly Tangguh LNG which began operations in mid-2009 and the VICO Joint Venture. BP also has a downstream and petrochemical presence with Castrol Indonesia and BP Petrochemical Indonesia.