Boskalis, Jan de Nul to Dredge Mumbai Container Port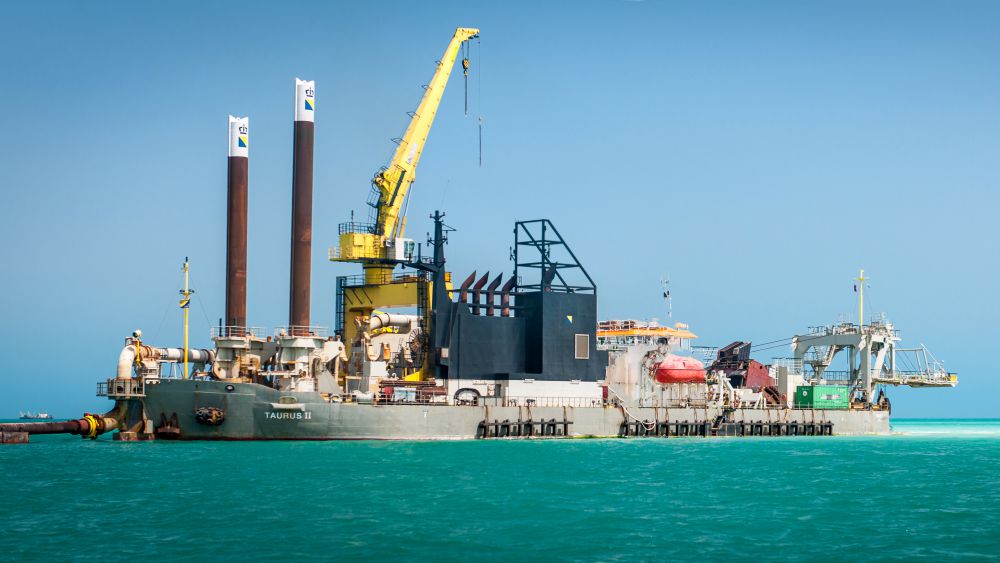 Royal Boskalis Westminster and Jan De Nul have won a joint venture contract for the deepening and widening of the access channel at Jawaharlal Nehru Port (JNP), India's largest container port. The contract with the port authority is valued at $265 million, split equally between the two leading dredging firms. Work is scheduled to begin within weeks and will be completed in 2019.
JNP is a landlord port, a rarity in India, and it is home to terminals operated by DP World and APM. It hopes to add a fourth terminal and grow its traffic volume to 10 million TEUs by the end of the decade, and the harbor deepening project is a key part of its development strategy.
A jumbo trailing suction hopper dredger will be deployed in combination with a jumbo cutter suction dredger and a large backhoe. The port's access channel will be widened an additional 260 feet, deepened by three feet and lengthened by one nm. The scope also includes a number of turning basins and anchorage areas; all in all, more than 1.4 billion cubic feet of sand, silt, clay and rock will be removed. The harbor's dimensions should be adequate for vessels of up to 12,500 TEU once work is complete.
It is not Boskalis' first contract to widen and deepen JNP's access channel: it won a $200 million bid to bring the harbor's approaches to their current dimensions in 2012. The latest joint venture will come as welcome news for the firm, which saw its revenues decline by 26 percent last year due to weakness in the offshore sector.