Bangladesh?s First LNG Import Terminal Commissioned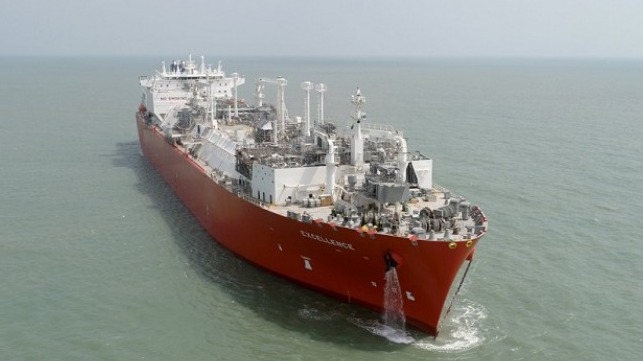 Excelerate Energy Bangladesh has completed the commissioning of its Moheshkhali Floating LNG (MLNG) terminal – Bangladesh's first LNG import facility.
Located offshore Moheshkhali Island in the Bay of Bengal, the terminal has begun delivering natural gas to the Chittagong region of Bangladesh, marking the first time the country has received natural gas from the global market. The new terminal enables Petrobangla, the state-owned Bangladesh Oil, Gas & Mineral Corporation, to procure LNG to increase natural supply to the country by 20 percent.
MLNG is the world's first fully integrated turnkey floating LNG terminal where all services – development, design, construction, installation, finance and operation – are provided under a single contract by a single provider. Excelerate will own and operate the terminal for 15 years, after which the company will transfer ownership to Petrobangla.
The terminal includes the provision of Excelerate's FSRU, the Excellence, with 138,000 cubic meters of LNG storage capacity. The LNG cargo used to commission MLNG was supplied by Qatargas.
According to the EIA, Bangladesh has faced acute natural gas supply shortages over the last decade, especially in the electricity sector. This has led to rolling blackouts of electricity, and Bangladesh, with its expanding population, and an economic growth rate of more than six percent per annum, continues to face a rapid increase in electricity demand. While gas-based generation accounts for approximately 60 percent of total generation, domestic natural gas production is starting to decline. Bangladesh is therefore promoting LNG imports as part of its National Energy Policy. The nation is targeting 17 MTPA of gas imports by 2030.
Petrobangla is involved in another FSRU project to support this goal. Summit LNG Terminal is developing an LNG receiving terminal that uses an FSRU six kilometers (four miles) off Moheshkali Island. Construction of the terminal commenced at the end of 2017, and commercial operations are expected to start in March 2019. The planned LNG import volume is approximately 3.5 MTPA. Earlier this month, Mitsubishi Corporation agreed to acquire a 25 percent interest in the project.
LNG receiving terminals that use FSRUs can be installed at a lower cost and constructed within a shorter period than conventional onshore receiving terminals and are viewed as an effective means to build LNG receiving capacity in emerging countries.