Bangladesh Approves Ratification of Hong Kong Convention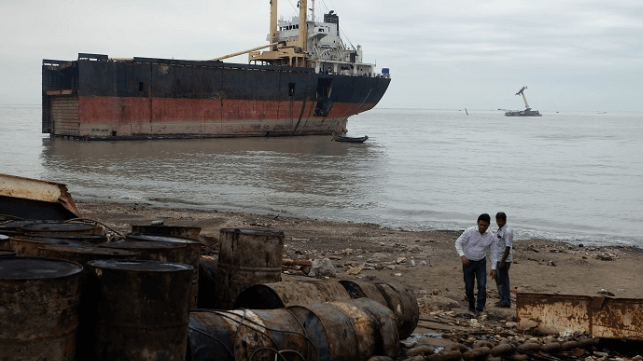 Bangladesh, home of the world's top-paying buyers of end-of-life tonnage, has approved ratification of the Hong Kong Convention on shipbreaking practices (HKC). There are several formal steps further to go, but the decision effectively guarantees that the nation will join the convention and bring it one step closer towards full international entrance into force.
The decision has been approaching since 2018, when Bangladesh incorporated the provisions of the HKC into national law. The challenges of the COVID-19 pandemic slowed down the process of improving Bangladesh's beaching yards to meet the HKC standard, but yards which have not yet been upgraded will still have two more years to meet compliance requirements.
Advocates for European access to South Asian shipbreaking applauded the announcement. At present, the European Ship Recycling Regulation restricts European owners to a list of EU-approved yards, which are all lower-paying recyclers in Turkey, the EU and the U.S. These shipbreakers account for a small share of the market and pay shipowners millions of dollars less for each large tanker or bulker.
"Hong Kong Convention compliance has been the growing standard for sales for ship recycling and the process of recycling itself. Ratification by a major ship recycler such as Bangladesh further confirms this trend, and the entry into force of the convention will create the global level playing field that has been evolving for a generation," said John Stawpert, Senior Manager (Environment and Trade) of the International Chamber of Shipping. "Our industry is international and ship recycling can only be effectively governed through a global system. Regional systems that ignore the economic realities of the industry are easily circumvented and this positive development will guarantee sufficient compliant recycling capacity."
India, a close competitor in the end-of-life demolition segment, has already ratified the convention and has been seeking inclusion for its yards in the EU SRR for some time.
Pakistan remains the last South Asian scrapping destination without HKC ratification; however, ongoing political and economic unrest have disrupted its end-of-life tonnage imports, and the price its yards can offer is low relative to regional peers, according to leading cash buyer GMS.