Baby Born in Flight on Coast Guard Helicopter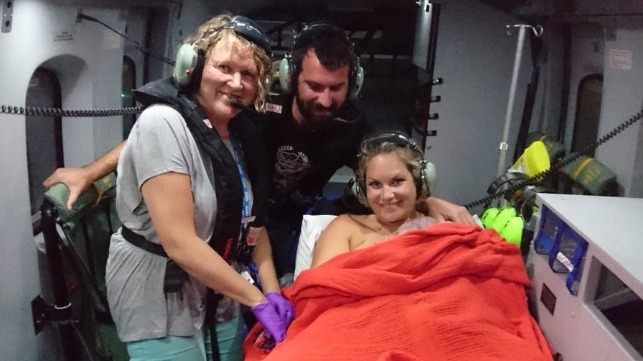 On Saturday night, a midwife helped an expecting mother to give birth aboard a UK Coastguard helicopter at a position over Penzance, Cornwall.
The mother, Mrs. Alicia MacDonald, was visiting the Isles of Scilly for a friend's wedding. On Saturday night, she went into labor, and as there were no resources for proper care on the islands, the local ambulance service called on the UK Coastguard for an emergency flight to the British mainland. A helicopter crew out of Newquay got under way and picked up a midwife in case her services were needed. They flew to the island of St. Mary's to medevac Alicia and her husband and bring them to the Royal Cornwall Hospital.
Before they could arrive, Mrs. MacDonald gave birth in the helicopter, with the assistance of the crew and the midwife. Baby Torran weighed in at a healthy seven pounds eight ounces, and he is doing well, according to the UK Coastguard.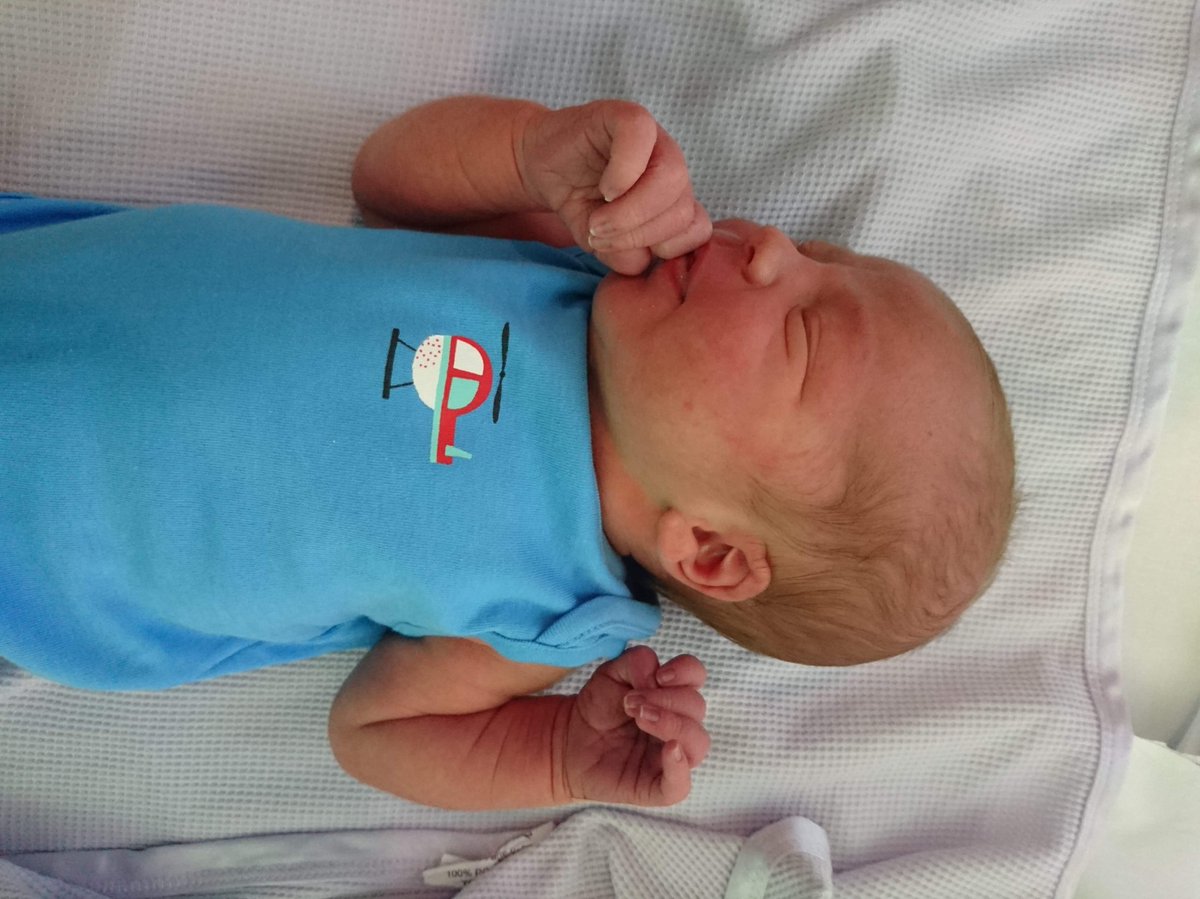 Image courtesy Royal Cornwall Hospitals NHS Trust
"This is the second time that a baby has been born on board a Coastguard helicopter, said UK Coastguard operations controller Jonathan Mustard in a statement. "The last one was born over Lunna Holm, Shetland in December 2012. It's rare to hear that our helicopter launched with seven people on board but were preparing to land with eight."
According to Royal Cornwall Hospitals NHS Trust, the response team had practiced for this contingency. "The midwives train with the coastguard helicopter based at Newquay, so that everyone on board is well-prepared to transfer a mother in labour to the Royal Cornwall hospital," NHS Trust said in a statement.