Japan has announced that it will ignore an International Court of Justice decision and will resume whaling in the Southern Ocean. The move has sparked calls for the Australian government to make good an election promise and send a vessel to the area.
Australia's Greens political party and environment group Sea Shepherd have called for the government to send a customs ship to intervene in the whaling operation.
On March 31 2014, the International Court of Justice (ICJ) declared Japan's whaling program to be commercial and illegal, and ordered that it stop immediately.
Japan said at the time that it would respect the decision. However, within months Japan had unveiled its plans for a new whaling program titled NEWREP-A, under which a further 4,000 protected Minke whales would be slaughtered over a 12 year period.
In October, in a special declaration, Japan advised United Nations Secretary-General Ban Ki-Moon that it would deny the jurisdiction of the International Court of Justice in matters pertaining to the "research on, or conservation, management or exploitation of, living resources of the sea," thereby negating any further legal challenges to its whaling program in the international court.
On November 18, the Australian Federal Court found the Japanese government-funded whaling company, Kyodo Senpaku Kaisha Ltd, guilty of breaching a 2008 order to stop killing whales in the Australian Whale Sanctuary, and fined if A$1 million for the breach.
Captain Peter Hammarstedt from Sea Shepherd said Japan's decision to return to the Southern Ocean was "an absolute finger in the eye of the International Court of Justice and a slap in the face of the Australian Government."
The federal opposition has asked the government to raise the issue of whaling at next week's climate conference in Paris.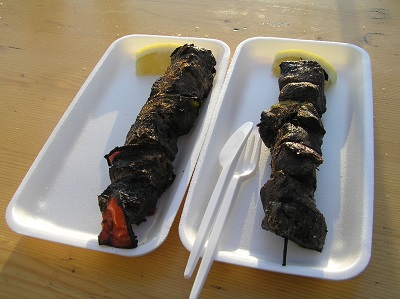 Greens senator Nick McKim said the situation required even stronger action from the government. "It is beyond time just for words," he said
ABC News reports the head of the Australian Antarctic Division, Nick Gales, as saying that there was no need for the work Japan was doing and that it wasn't normal scientific research.
Gales gave evidence in the court case which banned Japan from whaling. "I'm really surprised, and I think, like everyone, really disappointed. I think it's a really cynical exercise."
Australia's Foreign Minister Julie Bishop told ABC News that discussions with Japan were on-going, but she was non-committal on further action from the government despite its election promise.
CEO of Sea Shepherd Global, Captain Alex Cornelissen, has condemned Japan's plans. "The pristine waters of the Southern Ocean are once again under threat from poachers," said Cornelissen. "We would like to remind the Japanese government that the whales of the Southern Ocean are protected by international law, by Australian law and by Sea Shepherd. As such, any violation of the sanctity of the Southern Ocean Whale Sanctuary or the Australian Whale Sanctuary will be regarded as a criminal act."
The Sea Shepherd ship Steve Irwin, currently docked in Melbourne, Australia, has been undergoing preparations for the organization's second campaign to target illegal toothfish operators in the Southern Ocean.
"Sea Shepherd is an anti-poaching organization. We are ready to find, document, report on and where possible intervene against poaching operations that threaten the precious balance of life in the Southern Ocean; whatever form those poachers might take, whatever life they threaten," said Cornelissen. "If Sea Shepherd comes across criminal activity, then our history speaks for itself. We will, as always, directly intervene to prevent that crime from taking place."
Humane Society International has condemned Japan's resumption of whaling. "Japan's whaling is a commercial take disguised as science," says Kitty Block, HSI vice president. "No amount of sophistry is going to hide this, and those of us who have viewed this issue for many years are dismayed that Japan did not take the opportunity afforded by the International Court of Justice to move away from this archaic practice that continues to unnecessarily kill whales and divide nations."
The Japanese fleet consist of the mother vessel Nisshin Maru (8,145 tons and 102 crew members) and three catcher vessels, the Yushin Maru (724 tons, 20 crew members); Yushin Maru (747 tons, 20 crew members) and the Yushin Maru (742 tons, 22 crew members). Their plans include the killing of 333 Antarctic minke whales in each of 12 successive years.
apan killed 251 minke whales in the Antarctic in the 2013-14 season.