Australian Navy Assesses 1947 Wreck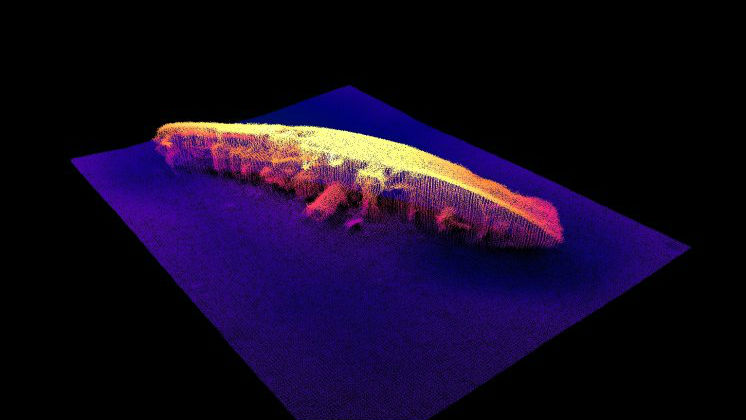 While conducting hydrographic survey work in Queensland, Australia, recently, survey motor launch HMAS Mermaid made a brief detour to conduct a condition assessment of the wreck of HMAS Warrnambool (I).

The Bathurst class minesweeper was clearing a mine-field in the Great Barrier Reef when on September 13, 1947 she struck a live mine and slowly sank. After resting on the seabed for 69 years, Warrnambool remains in remarkable condition and is now home to a variety of marine life.

Mermaid inspected the wreck while testing new real-time 3D positioning systems that have significantly boosted the capability of the Royal Australian Navy's Survey Motor Launch fleet.

Mermaid's Commanding Officer, Lieutenant Commander Geoff Lawes said the new technology represented a big change to the Navy's hydrographic and mine warfare capabilities.

"As the images of Warrnambool demonstrate, we now have the ability to search for and classify seafloor objects with incredible accuracy," Lawes said.

Mermaid and her sister ships Paluma, Shepparton and Benalla along with hydrographic ships Leeuwin and Melville form the backbone of Australia's national ocean-going hydrographic survey capability. Operating out of Cairns, in north Queensland, these ships conduct the majority of the survey work required to make the accurate nautical charts that all mariners use to safely navigate in Australian waters.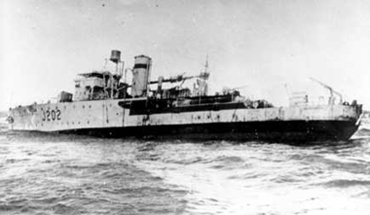 HMAS Warrnambool (I)
Displacement 650 tons
Length 186 feet
Beam 31 feet
Draught 8 feet 6 inches
Speed 15 knots
Crew 85
Machinery Triple Expansion, 2 Shafts
Horsepower 1,750
HMAS Warrnambool (I) was one of sixty Australian minesweepers (commonly known as corvettes) built during World War II in Australian shipyards as part of the Commonwealth government's wartime shipbuilding program. 20 were built on Admiralty order but manned and commissioned by the Royal Australian Navy. 36 (including Warrnambool (I)) were built for the Royal Australian Navy and four for the Royal Indian Navy.
After completion of trials, Warrnambool (I) was immediately engaged in patrols in Bass Strait. She was present at Darwin when the first Japanese air raid occurred on February 19, 1942, but sustained no damage or casualties. The following day the ship rescued 73 survivors of the Filipino merchant ship Don Isidro which had been attacked and set on fire by Japanese dive bombers. During the rescue operation Warrnambool (I) was bombed by a Japanese flying boat, but without damage or casualties.
In the first twelve months of Warrnambool (I)'s commission, all except the first three of which were spent in northern waters, the ship had carried out five evacuations or rescue trips, been present during 18 air raids, and ferried 4,000 troops in New Guinea. In July 1942, in company with HMAS Southern Cross, she carried Netherlands East Indies troops and stores from Darwin to Dobo, in the Aru Islands. In September 1942 Warrnambool (I) rescued survivors of the force from Dobo.
Later in September, the ship assisted in the rescue of personnel of HMAS Voyager (II), which had grounded at Betano on the south coast of Timor whilst landing Australian troops and subsequently became a total loss.
Late in 1942, Warrnambool (I) transferred to the Australian east coast and spent most of the remainder of the war operating in that area on anti-submarine patrols and convoy protection. Late in September 1944 she proceeded to Fremantle where she was based until the end of February 1945. Warrnambool (I) then transferred to Darwin where she was based for the remainder of 1945.
Following the cessation of hostilities, Warrnambool (I) was present at the Japanese surrender at Koepang, Timor, on September 11, 1945.
Warrnambool (I)'s subsequent post war career consisted of mine clearance work in Solomons and New Guinea waters, followed by similar operations in the Great Barrier Reef area. Whilst engaged in this work she struck a mine in the vicinity of Cockburn Reef on September 13, 1947 and sank shortly afterwards. Four sailors lost their lives.