Australia's Largest Cargo Ship Christened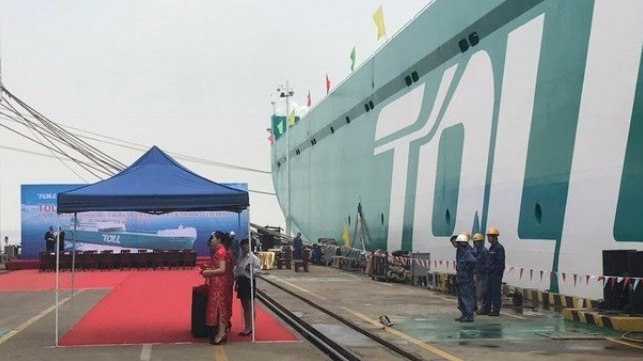 Australia's newest and biggest cargo ship was christened Tasmanian Achiever II in Burnie, Tasmania, on Saturday.
The 700 TEU Tasmanian Achiever II is the largest general cargo ship to fly the Australian flag and is set to enter service on March 1, carrying goods between the Port of Melbourne and the Tasmanian Port of Burnie.
The 210-meter (690-foot) vessel is the first of two new ships commissioned by Toll to carry freight between the Australian mainland and Tasmania, increasing Toll's Bass Strait cargo capacity by more than 40 percent on each voyage.
The vessel is part of Toll's A$311 million ($222 million) investment in improving the Bass Strait trade link, including a A$35 million ($25 million) to upgrade wharf facilities at the Port of Burnie.
Tasmanian Achiever II will replace Tasmanian Achiever I when the 20-year-old ship is retired from the route it has plied successfully for the last two decades. The new ship will make the 396-kilometer (246-mile) Bass Strait crossing between Melbourne and Burnie in 13 hours, an hour faster than its predecessor and has capacity to carry 40 percent more cargo, both in trucks or in containers.
The time saved will be used in port to enable the simultaneous loading and unloading of additional cargo which is possible via fixed ramps – meaning trailers will be able to be loaded right up to the time of sailing. The vessel also features additional power points to accommodate growth in reefers, a car tween deck to carry cars away from containerized freight and better protection from wind and weather.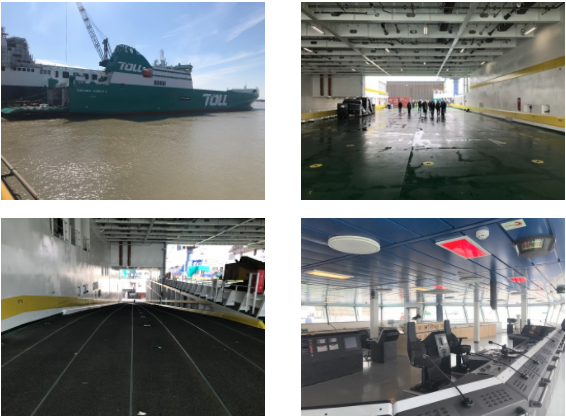 The ship has been installed with a scrubber to meet the requirements of the IMO 2020 sulfur cap. In port, the new ship will connect to the local power grid. A new wharf management system and customer booking software will be used to improve terminal traffic congestion and enable better freight tracking and monitoring of refrigerated cargo.
The Bass Strait trade is vital for Tasmanian exports which grew in value to A$3.54 billion ($2.5 billion) in the year to April 2018 – an increase of 35 percent compared to the previous year.
Tasmanian Achiever II's identical sister ship, Victorian Reliance II will be named at a ceremony scheduled next weekend at Toll's wharf in Webb Dock, Port of Melbourne.