Australia, Japan Developing Hydrogen Export Industry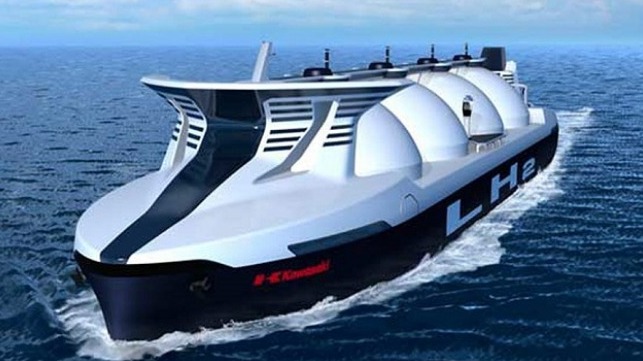 The Australian Renewable Energy Agency (ARENA) has announced A$1.5 million ($1.1 million) to fund Australia's first green hydrogen innovation hub at Jandakot in Western Australia.
In Jandakot, ATCO will trial the production, storage and use of renewable hydrogen to energize a commercial-scale microgrid. Green hydrogen will be produced from on-site solar using electrolysis, fueling a range of gas appliances and blending hydrogen into the natural gas pipeline. The $3.3 million ($2.5 million) development project will also evaluate the potential for renewable hydrogen to be exported at a larger scale.
As a low carbon energy source, the use of hydrogen as a fuel is seen as a potential solution to environmental problems caused by greenhouse gas emissions from fossil fuel combustion. Only water is discharged at the time of power generation, and it can be manufactured from many different feedstocks including fossil fuels and water.
Japan is seen as a potential market for Australian hydrogen. Since the Fukishima nuclear plant incident in 2011, the Japanese Government has spent more than $16 billion on hydrogen research, and two Australian projects are anticipated to get underway with the aim of exporting hydrogen to power the 2020 Tokyo Olympics, where at least 6,000 cars and 100 buses will be powered by hydrogen fuel cells.
One project aims to take advantage of the Queensland's rich solar resources to power an electrolyzer and create renewable 'green' liquid hydrogen. Under the proposal, Northern Oil will develop renewable hydrogen at its Yarwun refinery, which is close to the Gladstone deep water port and receives more than 300 days of sunshine every year. Green hydrogen could be shipped to Japan on specialized tankers already under development by Kawasaki Heavy Industries.
The Queensland Government expressed support for the Japanese plan earlier this year, shortly after Kawasaki Heavy Industries announced that they will partner with the Victorian and Commonwealth Governments to gasify brown coal to make non-renewable hydrogen in Victoria's Latrobe Valley. The Hydrogen Energy Supply Chain project is expected to make its first shipment in 2020-2021 and, if successful, the project will enter its commercial phase in the 2030s.
Australia and Japan have developed carriage requirements which were approved by the IMO in 2016. ClassNK released its guidelines for liquefied hydrogen carriers in 2017.