Australia Bans MSC-Managed Boxship and Starts Year-Long Monitoring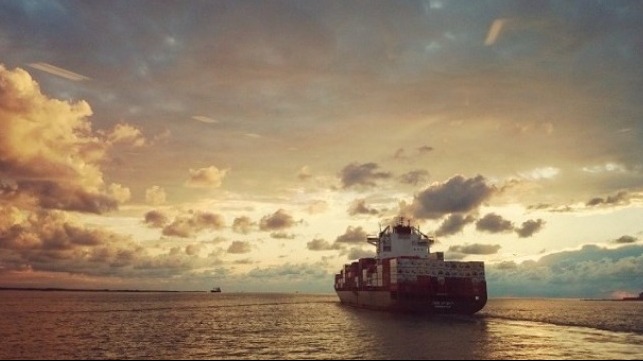 The Australian Maritime Safety Authority (AMSA) issued a 90-day ban to a Cypriot-owned containership managed by MSC Shipmanagement following what it describes as "months of sub-standard performance" on critical maintenance issues. The ban came as the Australian safety authority also accused the management company based in Cyprus and a member of the MSC Group with a track record of maintenance issues. As a result, the company's vessels will be subjected to increased inspections over the next 12 months.
The refusal of access direction notice was issued to the Liberian-flagged containership MSC Kymea II (23,639 dwt) after the vessel departed from Brisbane on February 27. AIS data shows that the ship, which has a capacity of 1,732 TEU, had arrived at Botany Bay, Australia on February 23 after a voyage from Singapore and Bangladesh. Built in 2006, the vessel's registered owners are listed by Equasis since April 2021 as Astrum Shipping of Cyprus and under the management of the MSC company.
The AMSA inspection of the MSC Kymea II found 21 deficiencies in total, including according to the safety organization's statement a defective free fall lifeboat steering system, defective fire safety systems, dangerously-stored flammable materials, and multiple wasted or missing railing safety chains used to prevent stevedores from falling from heights when lashing cargo.
The ship has a spotty record with similar issues having been identified as deficiencies in Singapore during an inspection on January 30. Those included issues with emergency systems, the lifeboat, and structural conditions. No detention was issued and the issues were cleared during a follow-up inspection the following day. In January 2022, an inspection in Vladivostok, Russia also lists 12 deficiencies but again the vessel was able to clear them and permitted to sail. The same ship, then known as MSC Kymea was also reported in September 2022 disabled and adrift in the Andaman Sea about 270 nm north-northwest of Phuket, Thailand, after it was in collision with a barge.
AMSA reports it issued the notice to the MSC Kymea II "following months of sub-standard performance from the ship's operator, MSC Shipmanagement." AMSA Executive Director of Operations Michael Drake said the agency's inspection regime has shown that MSC has failed to meet its obligations to properly maintain its vessels.
Reports show that AMSA detained nine MSC-managed ships over the past two years, including five ships in 2023. According to AMSA, many of these detentions showed systemic sub-standard maintenance practices onboard. They cited as an example another MSC-managed vessel inspected two weeks ago that was found with a corroded fuel-oil tank air pipe. "Evidence suggests that the ship attempted to hide the seriousness of the defect from authorities by covering up the rusted pipe with canvas and painting over it," writes AMSA.
Before the ban was issued for this ship, AMSA at the end of January also issued a letter of warning to MSC Shipmanagement in relation to serious deficiencies. The Australian authority reports that all the company's ships are now eligible after the warning for inspection every three months as part of ongoing compliance activities. AMSA will review the performance of MSC Shipmanagement Limited after 12 months.
"AMSA has zero-tolerance for sub-standard ships operating in Australian waters and we will not hesitate to ban vessels that fail to meet basic safety standards," said Drake.
While this is the first reported ban issued in 2023, AMSA issued two bans last year to other companies for issues including crew welfare. Since 2014, AMSA reports it issued a total of 26 bans for ships.