Attracting Millennials to Cruising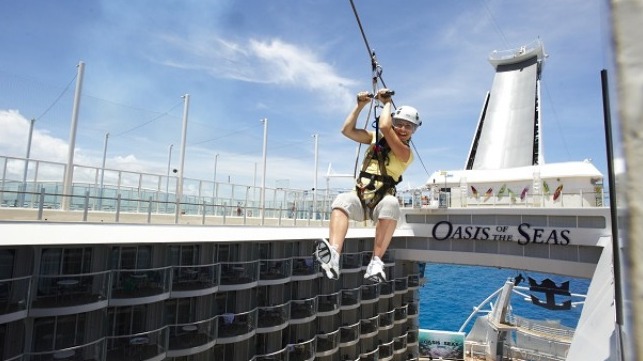 The Cruise Lines International Association recently highlighted millennials, the generation born between 1980 and 2000, as one of the key trends influencing the cruise industry. The first truly digital generation, millennials are reportedly seeking out cruises in record numbers, but with very different expectations to those of older generations.
Numbering roughly 80 million in the U.S. alone, millennials have overtaken baby boomers as the largest population demographic. By 2020, they will spend $1.4 trillion annually, around 30 percent of total retail sales, according to the consulting firm Accenture.
Known for their active lifestyles, focus on new experiences and social interaction, plus their ability to shop online for the best value, millennials are driving in important changes both in marketing and the product itself.
Social media, for example, plays a critical role with the millennials with 62 percent saying they look for companies to engage with them on social media and are more likely to buy the products of a company that they can connect with online. For the cruise lines, this has meant broadening their approach from the traditional travel agent channels and print media to incorporate electronic outlets. For example, Celebrity Cruises recently partnered with a company called Travel Mindset to build an influencer marketing campaign featuring videos, social media and blog posts in hopes of attracting millennials to their new winter itineraries.
Some of the cruise lines have launched specific products, such as U by Uniworld, a revamped river cruise experienced designed specifically for millennials, while many firms have altered cruise lengths and destinations. Added capacity on shorter cruises, points out Tanner Callais, the founder of Cruzely.com, has been an important change. "Given the focus that millennials have over experiences instead of possessions, this is an important shift in the market," he points out making cruising less time consuming and easier on the budget.
"Millennials have certainly changed the cruise experience, or as the cruise lines would likely phrase it, the cruise experience has changed to appeal to millennials," agrees travel journalist David Yeskel.
Take for example Stefano Young, a millennial, who says he "wouldn't have dreamed of setting foot on a stale cruise." But, he and his fiancé were attracted to special five-day music festival cruise. He loved the experience, but notes, "High-end restaurants and casinos on board the ship were empty," as he and his fellow passengers spent their time at the many music stages. He and his fiancé also enjoyed the zip lining and snorkeling on shore as well as the beach party where the music kept "cruisers dancing in the sand all afternoon."
Adding edgier experiences and more active adventures aboard ships, including zip lines, go-carts, and rope courses, are all elements that Shelby Bergeron, the Lead Cruise Director/Shore Excursion manager for SinglesCruise.com points to as helping to attract millennials. She also highlights the changes in the cruise lines' shore excursions with additions of opportunities for volunteering, cultural enrichment and, on the more adventurous front, programs like mountain kayaking. "They want more adventure and authenticity," says Bergeron.
Many cruise lines, ranging from Royal Caribbean International to MSC Cruises and Princess Cruises, have improved their onboard WiFi. They have also introduced newer high-speed connections making it possible for millennials to share their experiences live and online. Shore programs are being designed to provide these social media moments, and even some of the ships' interior designers admit that they are developing spaces on board with an eye to creating a perfect spot for a selfie.
"Overall they are challenging the cruise lines to get more creative," says travel agent Rob Stuart. "The cruise experience is less about just relaxing and more about doing something on vacation and creating an experience you can share."
Despite the new focus on millennials, the generation is far from new to cruising. "Many millennials traveled on cruises with their parents as children, and their affinity for cruising was established early on," explains Bergeron. Now with the oldest of the generation in their mid-30s, they can afford cruises, and they are seeking to introduce their families to the cruising they had as children. As such the cruise line's success with millennials is not only helping to create the demand needed to fill all the new cruise ships currently on order but is also introducing yet another generation to the cruising experience. Gen Z, the children of the millennials, born between 1996 and 2009, are also being introduced to cruising, laying a long-term foundation for a thriving cruise industry for many years to come.