LNG Carriers and Producers Face Oversupply
On Tuesday, the International Gas Union (IGU) released the 2016 edition of its benchmark World LNG Report, and the year's overall theme - as in bulk, container, and offshore - can be summed up as "overcapacity."
While global LNG trade reached a historic high of 250 mtpa in 2015, global nominal liquefaction capacity outstripped demand by 50 mtpa - with another 140 mtpa under construction as of January, plus 20 mtpa with a positive final investment decision, and a total of nearly 900 mtpa of new capacity in various stages of proposal and evaluation. If all of the projects proposed were to be completed, they would total to more than four times the annual demand in 2015 - but IGU expects that only some will reach operation given that their total is so far in excess of demand projections.
Oversupply also plagues the LNG carrier fleet, which saw delivery of nearly 30 ships in 2015, far outstripping requirements. Charter rates fell by half over the span of the year. In addition to rising numbers, the average size of the newbuilds has increased, reflecting interest in cost efficiency and in the use of the larger New Panama Canal for inter-basin trade.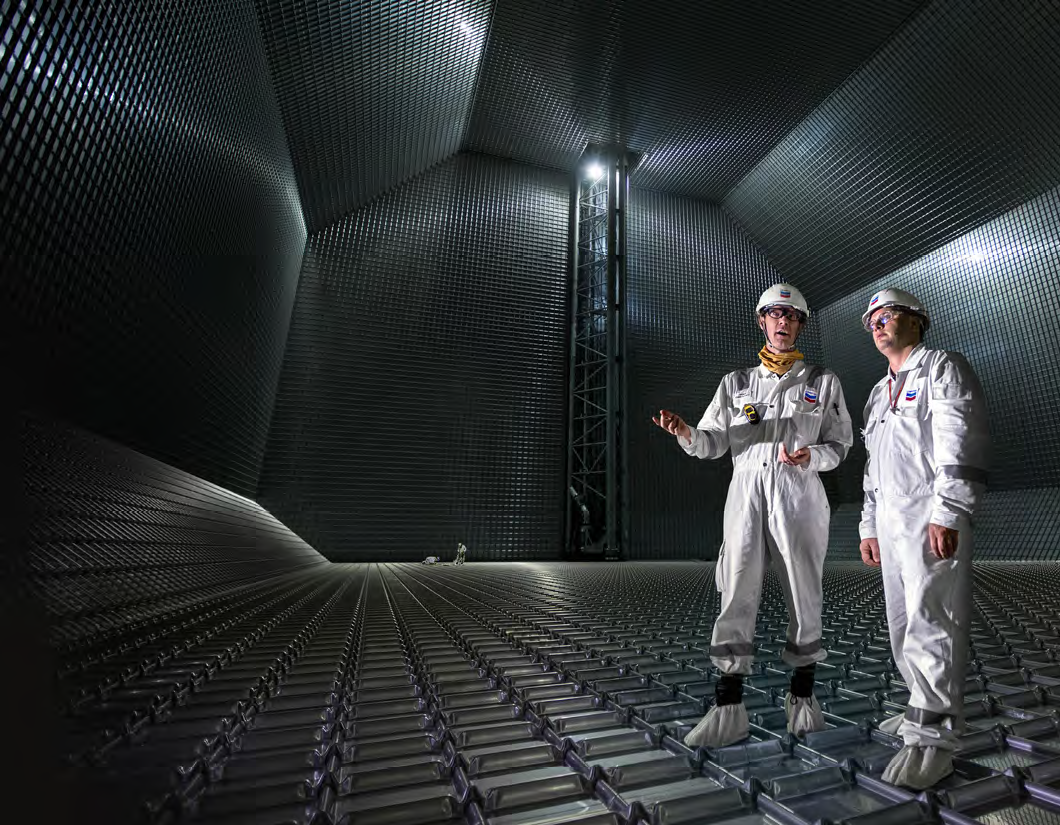 Chevron engineers inside an LNG carrier tank
The IGU attributes the glut to a spate of newbuild orders in 2012-2013, which anticipated the completion of large-scale liquefaction plants like Gorgon and Gladstone in Australia. But many of those projects were delayed, leaving about 10 percent of the fleet unchartered for a specific project or other long-term contract.
As of the beginning of 2016, the IGU counted nearly 150 additional LNG carriers on order through 2022, with about 50 tankers and FSROs for delivery this year. The orderbook represents 40 percent of the current fleet. "This state of affairs is unprecedented and this oversupply will impact the LNG shipping spot market for years to come," the IGU said.
However, with liquefaction capacity to increase markedly over the next five years, LNG carrier rates could recover somewhat by 2021, IGU said - especially on the U.S. Gulf Coast, where producers have not contracted for the construction of their own vessels for future export capacity.