Allseas Breaks Speed Record for Platform Installation
Just one month after she finished laying the first half of the Turkstream pipeline, the heavy lift / pipelay vessel Pioneering Spirit successfully installed a 22,000 tonne topsides unit for the Johan Sverdrup project on its jacket in a single pick.
Pioneering Spirit's hydraulic arms lifted the pre-fabricated platform from a barge at a position near Stord, Norway, then sailed to the field location, an 11-hour journey at a slow bell. After she arrived on scene and made her initial preparations, the entire lift process took just three hours - possibly the fastest-ever installation of a large, fully built topside, according to field operator Equinor (formerly Statoil).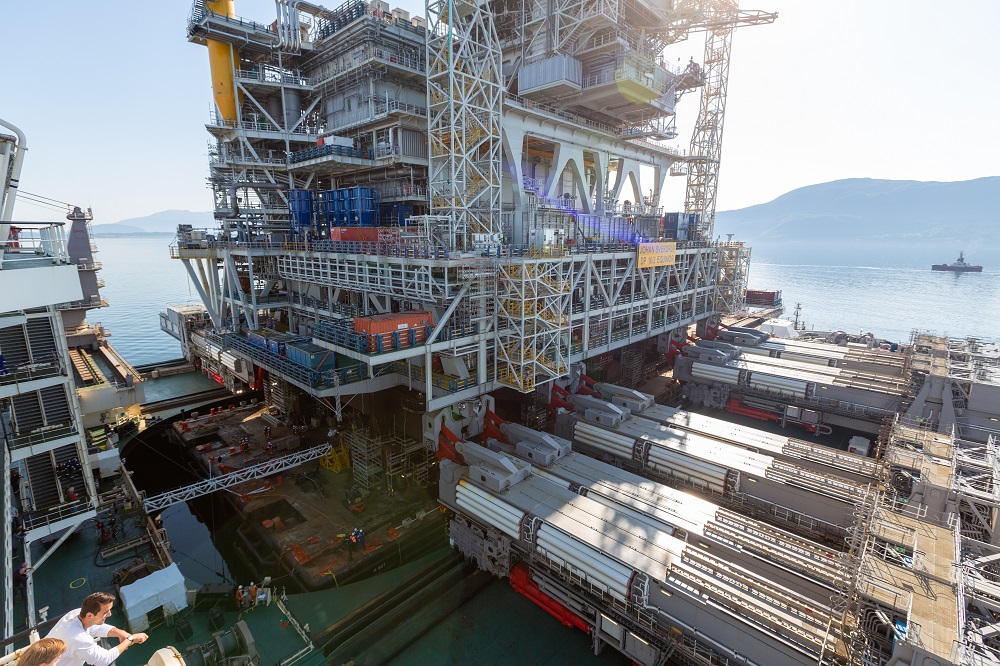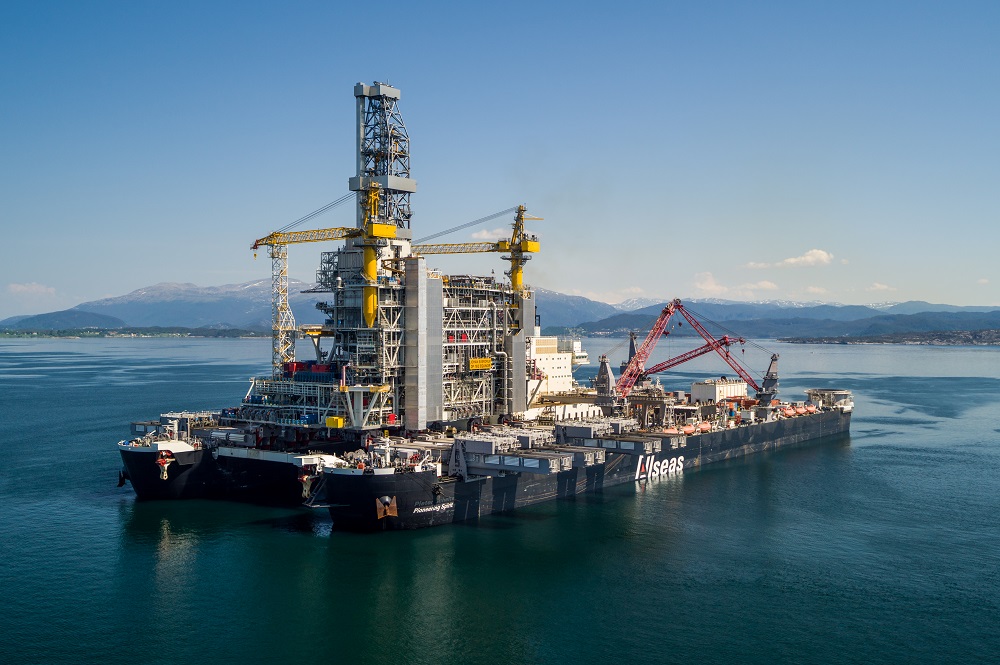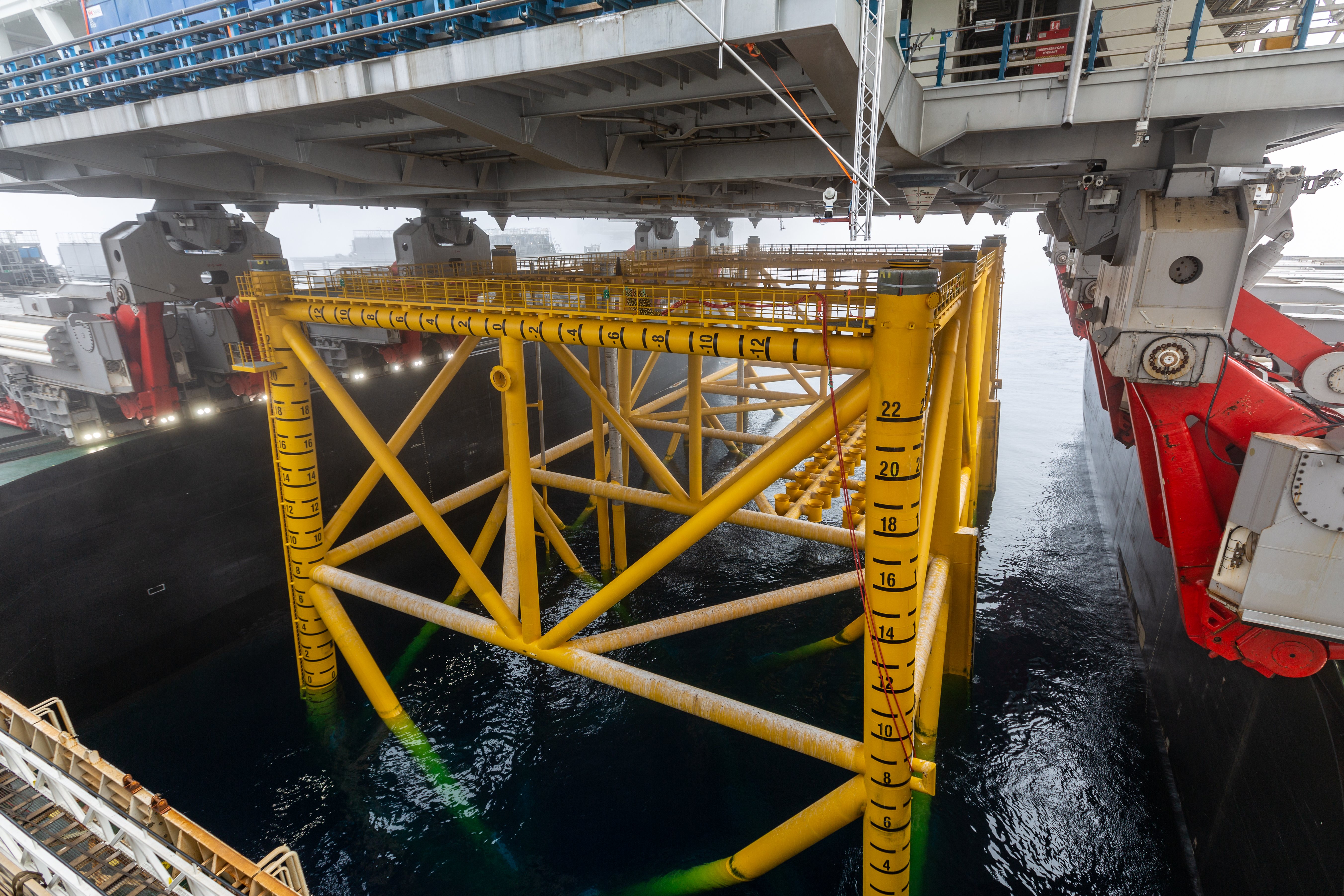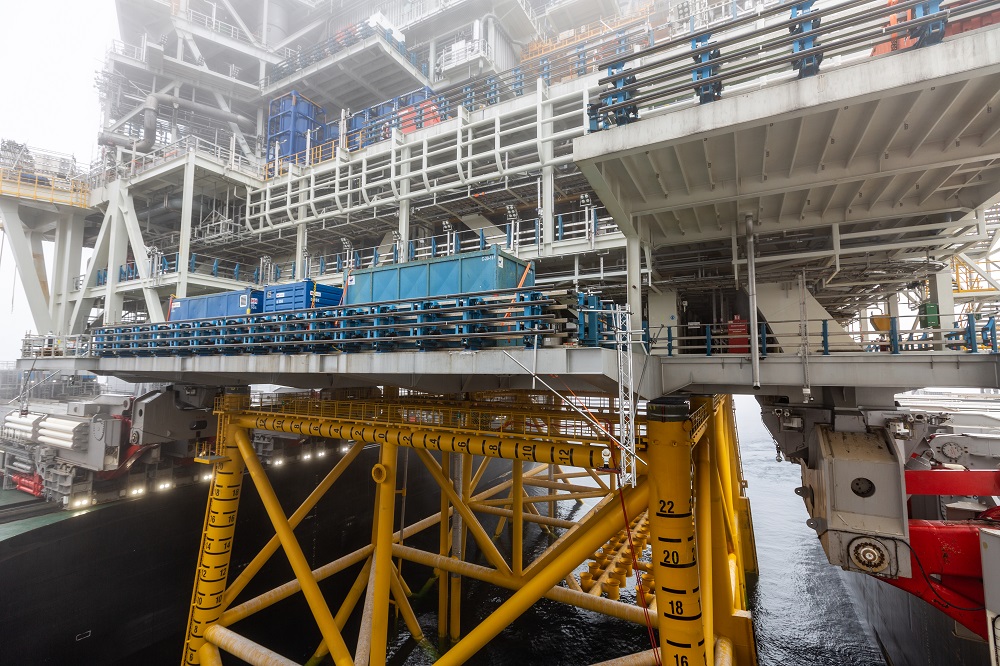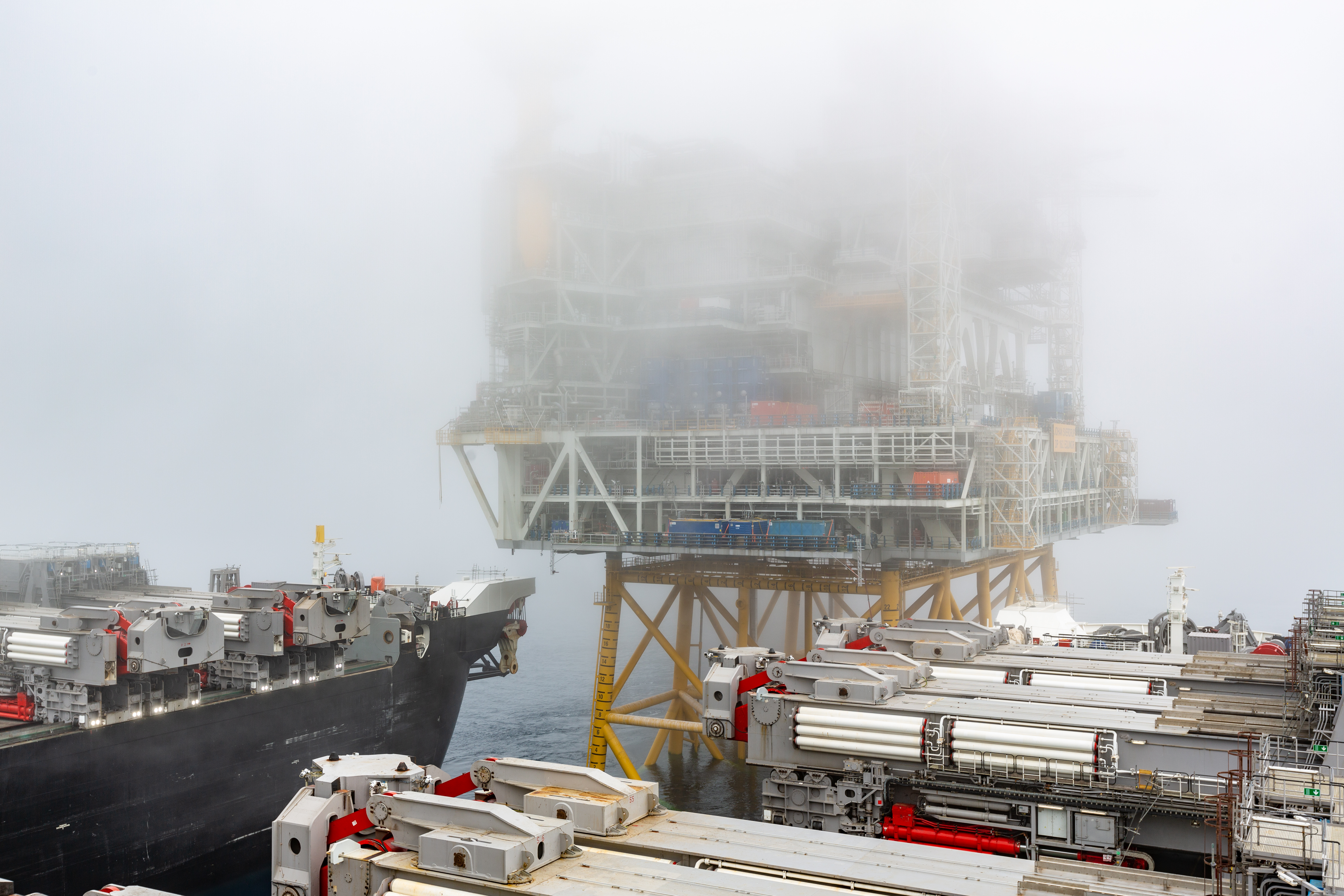 Bo B Randulff / Equinor
"This is an important milestone in the Johan Sverdrup installation campaign. Two of the four Johan Sverdrup platforms are now in place. The power cables to the field were rolled out last week, and so far, the installation of Norway's biggest oil pipeline has gone very well, so this is definitely moving in the right direction," said Trond Bokn, senior vice president for Johan Sverdrup at Equinor.
The Spirit's ultra-high lifting capacity means that platforms like the one installed this weekend can be placed fully completed, all in one motion. Until a few years ago, the biggest heavy lift crane ships in the world could only handle about 12,000 tonnes per lift, meaning that large production platforms had to be assembled in blocks on shore and then completed at sea - an expensive process. The Spirit can handle up to 48,000 tonnes at a time, and her planned successor will be able to lift considerably more. Spirit was designed for the decommissioning market (and, separately, the ultra-large-pipelay market), but she has found a successful side business in platform installations.
The 2014-built Pioneering Spirit is the world's largest vessel in terms of gross tonnage (400,000 gt), breadth (406 feet) and displacement (900,000 tons). She is also the world's largest-capacity pipelay vessel.
The Spirit may eventually be eclipsed by another Allseas vessel, the Amazing Grace. This next-generation ship would be substantially larger, and would be designed to decommission the largest North Sea platforms.