Alaska State Ferry to be Repurposed as a Hostel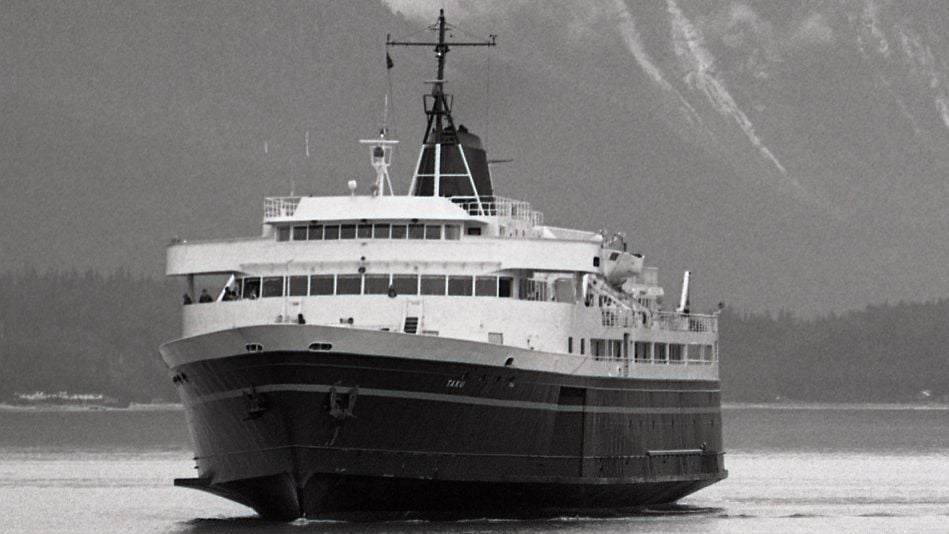 The Alaska Department of Transportation has sold the aging ferry Taku to Portland-based hoteliers KeyMar LLC. According to buyer's representative Jonathan Cohen, the firm hopes to turn it into a floating hostel with the "least-expensive hotel rooms in town."
Cohen told US News that the ferry would be refitted with Portland-style amenities, including working lounges for "digital nomads" with laptops and (potentially) a space for a farmers' market on the car deck.
The Alaska Department of Transportation had hoped for at least $1.5 million for the ferry, a price that brokers panned as unrealistic given her condition and age. The agency received no serious expressions of interest at that price, and it dropped the minimum bid to $700,000, then $350,000. KeyMar offered $300,000, less than the state desired but six times the amount offered by two competing bidders. In addition to the sale price, the state will keep about $500,000 worth of SOLAS equipment and other fixtures that wouldn't be necessary for a floating hotel.
"With the value of the equipment the state has already removed from the ship, we can confidently say this offer was the best value possible," said Alaska Marine Highway System General Manager John Falvey. "We're happy to have a viable sale and to see the vessel take on a new life down in Portland."
Taku was one of three Malaspina-class ferries built at Puget Sound Bridge & Dry Dock in Seattle, and she was delivered in 1963. She has a design capacity of 350 passengers and about 50 vehicles, and she is fitted with 38 cabins, showers, a cafeteria and a movie lounge – all the prerequisites for a hostel.
Alaska Department of Transportation's last ferry sale was conducted as an eBay auction, with a winning bid of about $390,000. The vessel – the 1968-built Bartlett – went to Lloyd Cannon, CEO of All Alaskan Seafoods, who tried to use or resell her; he could not find a buyer and eventually donated her to the Seattle Maritime Academy. She is still there, serving as a workshop and teaching space for cadets.