Aegean Marine Petroleum Files for Chapter 11 Bankruptcy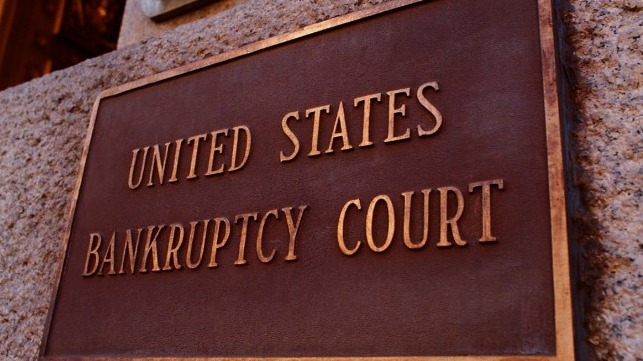 Aegean Marine Petroleum, the largest independent physical bunkers supplier and the largest bunkering tanker owner, has filed for Chapter 11 bankruptcy in New York.
Aegean's filing is backed by trading house Mercuria Energy Group - Aegean's largest shareholder - which has agreed to provide the firm with $530 million in financing during the bankruptcy. It will also make a bid for Aegean in a sale process, though Aegean will also look for other "value-maximizing alternatives."
In the interim, Aegean has asked the court to permit its operations to continue as usual, and to allow its debtors to operate the firm under a court-administered debtor-in-possession arrangement.
Last week, Aegean accused over a dozen former employees of defrauding the firm of up to $300 million. The alleged beneficiary of the fraud, OilTank Engineering & Consulting, had made an agreement with a subsidiary of Aegean to build an oil terminal at Fujairah. Aegean's auditors believe that this contract was used to "misappropriate company funds through inflated contracts and fraudulent pricing." The audit team alleged that OilTank Engineering is controlled by an unnamed former affiliate of Aegean.
According to the auditors, a group of company insiders used shell companies as counterparties to create $200 million in fake accounts-receivable over the course of 2015-2017. These receivables were were used to cover up the misappropriation of company funds. These amounts are uncollectible, since the counterparties have no assets, and they will be written off as a loss, Aegean said.
The complex scheme involved the creation of falsified and forged documents, including bank statements, audit confirmations, contracts, invoices and third party certifications. Over a dozen Aegean employees - including members of the company's senior management team - were allegedly involved, and all have been let go. Aegean believes that some of the participants were coerced into participating in the fraud by "threats of economic retaliation and physical violence."
The auditors also found evidence of other fraudulent activities, including prepayment for future oil deliveries that were never made. These improper transactions may have begun as early as 2010.
Auditors from Ernst & Young were appointed to look into the firm's finances after American investors joined Aegean's board in May. The new board appointees - Tyler Baron, Raymond Bartoszek and Donald Moore - were brought on as part of a settlement agreement between Aegean and U.S.-based hedge fund RBM Holdings. The same day, Aegean announced that it had parted ways with a consultant, prominent Greek shipping magnate Dimitris Melisanidis, and at the end of May it moved its offices out of a building Melisanidis owns. Melisanidis is Aegean's founder and was its former head of business development.