AAPA Elects its Next Chairman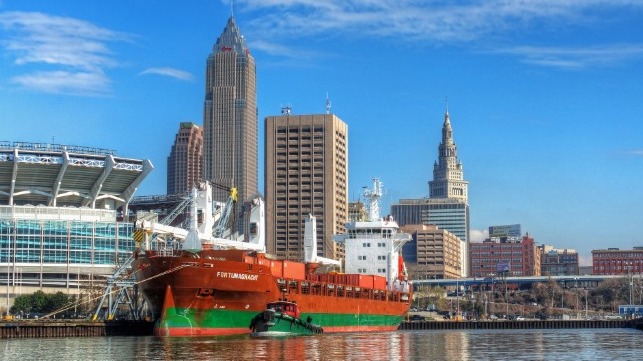 The board of the American Association of Port Authorities (AAPA) announced Friday that it has elected William D. Friedman, the CEO and president of the Port of Cleveland, to serve as chairman for the 2018-2019 year. The AAPA represents 140 of the leading maritime port authorities in the United States, Canada, Latin America, and the Caribbean.
"It's a great honor to be chosen as chairman-elect of the AAPA," said Friedman. "Our ports are the linchpins in the global supply chains that generate jobs and economic prosperity for our regions and our nations. I look forward to working closely with port leaders and stakeholders to strengthen our vital industry." Friedman's term will begin this October.
AAPA says that in his eight years at the Port of Cleveland, Friedman has transformed the agency's business model. In 2014, Friedman led the port's efforts to launch the Cleveland-Europe Express service, boosting containerized shipping via the Great Lakes/St. Lawrence Seaway system and solidifying Cleveland's position as the waterway's leading international hub. In addition, the port's cargo volume has grown to 13 million tons annually, resulting in $3.5 billion in yearly economic activity and supporting more than 20,000 local jobs.
Friedman will replace current AAPA chairman Steve Cernak, the CEO and port director of Port Everglades.