AAPA CEO Kurt Nagle Announces Plan to Retire in 2019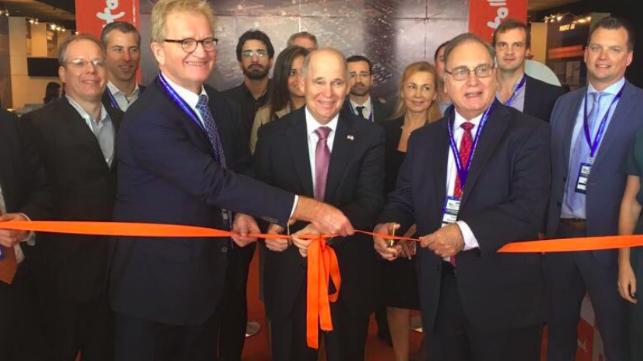 Kurt J. Nagle, the long-time president and chief CEO of the American Association of Port Authorities (AAPA) announced Wednesday that he will be retiring from his post next fall. Mr. Nagle has given more than 33 years of service to the port industry.
Nagle began his work at AAPA in 1985 as the membership services director, following seven years at the National Coal Association and Coal Exporters Association. In 1995, he was appointed AAPA's president and CEO, a position he has held for 23 years. Mr. Nagle has been with AAPA for almost a third of the association's 106-year history.
Among his other responsibilities, Nagle led the effort to advocate for American seaports' interests on Capitol Hill and in the public sphere. He helped to usher through the semi-annual reauthorizations of the Water Resources Development Act (WRDA), secure new commitments on the allocation of Harbor Maintenance Trust Fund receipts, push back against tariffs, and raise public awareness of ports' importance to the U.S. economy.
"It's been an honor to serve the public ports in the Western Hemisphere and a privilege to work with so many dedicated professionals," said Mr. Nagle. "This industry is blessed with professionals willing to share their experiences and lessons-learned with their colleagues, and to collaborate on common challenges and policy issues. This positive and beneficial culture, along with the wonderful professional staff here at AAPA, have made it a pleasure to be a part of this great industry."
AAPA's outgoing chairman, Port Everglades CEO Steven M. Cernak, lauded Mr. Nagle's AAPA leadership and service to the hemisphere's ports. "We've been extremely fortunate to have Kurt lead our association these past 23 years," said Cernak in a statement. "The association, its services to the port industry, as well as its profile and advocacy, have grown exponentially during Kurt's tenure. He's been adept at keeping a very diverse . . . industry unified, which has been vital to the overall well-being of our member ports and critical to advancing the priorities for the association's U.S. members in Washington, DC."
At AAPA's annual convention in Valparaiso, Chile, last week, Mr. Cernak passed the gavel to AAPA's new chairman of the board, William D. Friedman, president and chief executive officer at the Port of Cleveland. "Kurt will be sorely missed, but he will leave behind a lasting legacy and a long list of achievements of immense benefit," said Mr. Friedman. "Over the years, Kurt has developed and led a strong and stable headquarters staff, and has the association well positioned to carry on its valued services to our membership and the port industry."
Mr. Friedman said that the search for Mr. Nagle's successor will begin immediately to ensure a smooth transition and the continuity of the work of the association.