AAPA Asks for Multimodal Project Funding for 2019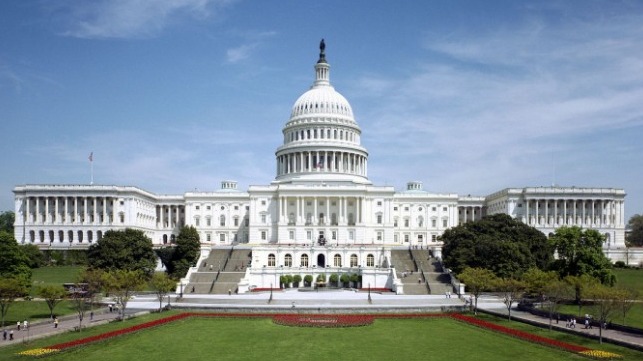 The American Association of Port Authorities (AAPA) has sent a letter to the leadership of both the House and Senate Appropriations Committees' Subcommittee on Transportation, Housing, and Urban Development and Related Agencies (THUD) requesting adequate resources for three key federal programs that help fund multimodal infrastructure in the U.S.
The letter strongly recommends they adopt the House provision that a third of the funding for the portion of the National Infrastructure Investment Program focusing on multimodal BUILD/TIGER-style projects be dedicated to port infrastructure projects.
AAPA is advocating that the fiscal 2019 Better Utilizing Investments to Leverage Development (BUILD) program adopt the Senate funding level of $1 billion, or if possible, the fiscal 2018 level of $1.5 billion. AAPA members have identified $32 billion in needed federal investments in port landside connections and facility infrastructure.
For the Marine Highway Program, AAPA strongly supports the $7 million of funding in the Senate bill because the program provides U.S. ports and communities an important option for using ocean and inland waterways to reduce highway congestion.
The third program identified as a priority in AAPA's letter is the Consolidated Rail Infrastructure and Safety Improvements (CRISI) program. AAPA recommends the House funding level of $300 million for CRISI grants because of the port rail access eligibilities the program provides and the opportunities it offers for strong rail and port partnerships.
Cargo activities at America's seaports support more than 23 million American jobs and generate over $320 billion in annual federal, state and local taxes. All but one percent of the nation's overseas trade moves through its maritime facilities, and U.S. seaport cargo activities account for more than one-quarter of the nation's Gross Domestic Product.