AAPA Appoints Three New Technical Committee Leaders
On the first full day of its annual convention in Long Beach on Monday, the American Association of Port Authorities (AAPA) installed three new chairpersons to lead their respective technical committees.
Considered the "backbone" of the association, AAPA has 12 technical committees which represent nearly every aspect of port activity, from environment and finance, to economic development and port operations, to security and public relations.
The new leaders are:
Environment Committee

Sarah Garza, director of environmental planning and compliance for Texas' Port Corpus Christi, is now chair of AAPA's Environment Committee, which facilitates the sharing of best management practices related to enhancing the coastal environment, managing environmental impact and engaging stakeholders and communities.
Prior to joining Port Corpus Christi as its environmental compliance manager in 2002, Garza worked as a scientist for Environmental Resources Management, and as a project manager for Applied Earth Sciences, both in Corpus Christi.
Facilities Engineering Committee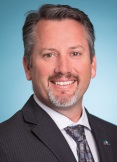 Bill Crowe, senior director of facilities, construction and engineering for the Canaveral Port Authority in Port Canaveral, Florida, is now chair of AAPA's Facilities Engineering Committee, which addresses and shares information pertaining to planning, design, construction and maintenance of marine terminals and other landside port structures.
Crowe, a professional engineer who holds a master's degree from Florida Institute of Technology in ocean engineering with a focus on wave theory and marine materials, joined the port in April 2015 after serving in a variety of engineering and project management roles since earning a civil engineering degree in 1997 from The University of Kansas.
Information Technology Committee

Martyn Adamson, senior manager of enterprise applications for the Port of Tacoma, Tacoma, Wash., is now chair of Information Technology (IT) Committee, which collects and shares knowledge regarding the development of information technology, including but not limited to the areas of electronic data interchange, management information systems and other IT automation initiatives undertaken by federal agencies and ports in AAPA member counties, as well as monitoring such initiatives throughout the world.
A graduate of Napier University with a bachelor's in computing, Adamson was hired by the Port of Tacoma in 2003 as its IT technical services manager, later being promoted to IT director before becoming the port's enterprise applications senior manager.