A War of Words for Now - China and the U.S.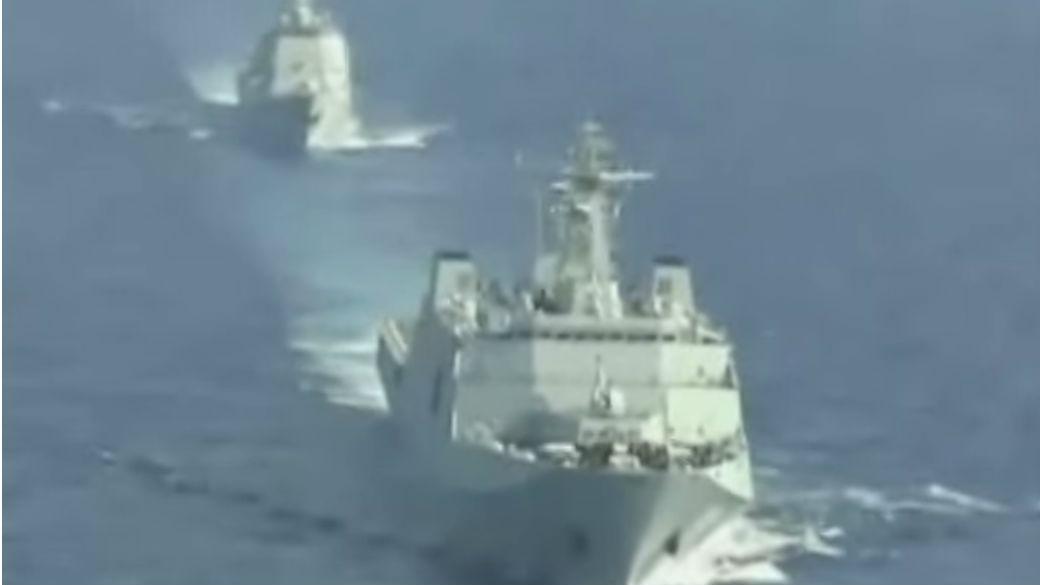 Drawing a line in the sand has become literal in the South China Sea these days as China moves forward with its reclamation projects, which is imtimidating the neighbors, many who are U.S. allies. Meanwhile, the rhetoric between the U.S and Chinese governments has gotten a little nasty as well and the region could become a hot spot very quickly becasue of the maritime disputes.
A U.S. Deputy Secretary of State recently called China's actions a "threat to peace and stability" and compared the reclamation projects to the Ukraine crisis. Xi Jinping, China's president, tried to be a little more diplomatic saying appropriate steps should be taken to avoid damage to the increasingly important U.S.-Sino relationships, but he also made it clear that the U.S. is meddling in its sovereign affairs.
In May, a U.S. Navy P-8A Poseidon surveillance plane flew from Clark Air Base in the Philippines to three South China Sea reef – Subi Reef, Mischief Reef and the Fiery Cross Reef- where China is reclaiming land and intends to establish a permanent military facility. During the flight, the U.S. plane received eight warnings by radio, and were told, "This is the Chinese Navy. Please leave immediately to avoid misunderstanding." And then the radio operator yelled "You go!"
U.S planes and warships have been operating in the region more intently for months now and warnings from the Chinese are getting more aggressive as the reclamation projects progress. While China is not the only country reclaiming land, its operations have been much more extensive and fast paced. The U.S. believes that China will be positioning aircraft, radars and satellite communications equipment as well as antiaircraft and naval guns, helipads and docks and the regional nations are a little on edge about China's expanding borders.
China says that the Philippines and Japanese military has been flying over the disputed reclamation area, Liyue Tan, in a joint military exercise sanctioned by the U.S. And, that it is being bullied by the U.S. in what it claims are reckless moves. China also says it will never change its stance about its ownerships of the islands and will defend its territorial integrity.
Stay tuned, more to come in this series.