A Small-Scale LNG First for Klaipeda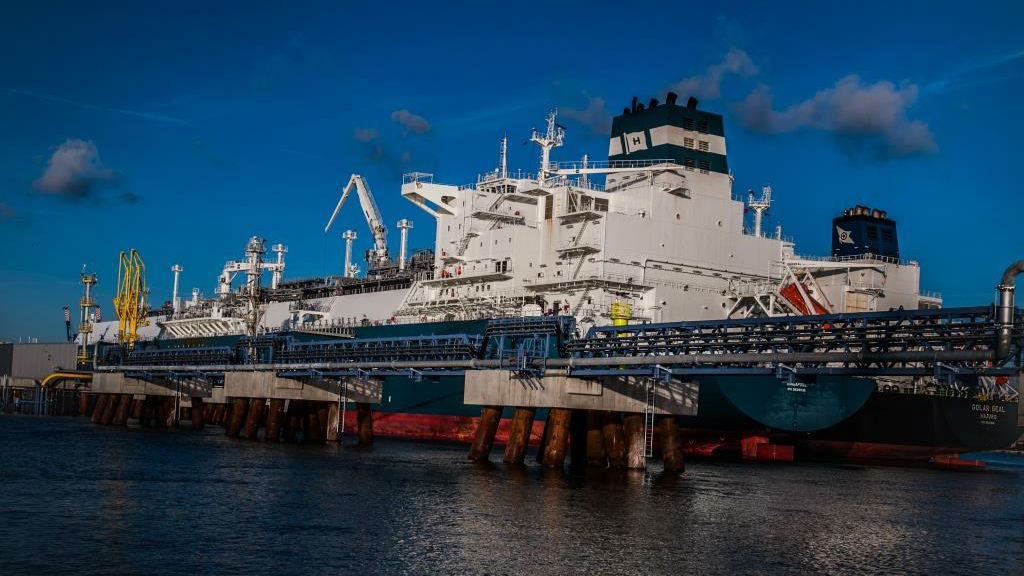 Skangas has signed an agreement with Statoil for a small-scale LNG reload at the Klaipeda LNG Terminal in Lithuania. The reload will take place early January 2017 and will be the first conducted at the terminal.
The floating LNG terminal at Klaipeda started operations in 2014 with the arrival of the FSRU Independence as part of Lithuania's efforts to reduce dependency on Russian gas. Independence was built by Hyundai Heavy Industries and is leased from Höegh LNG.
Conventional LNG tankers carry about 140,000 cubic meters of LNG in liquefied form. Small-scale tankers carrying less than a tenth of that are used to supply small LNG terminals which cannot accept the bigger conventional tankers.
Statoil postponed an earlier plan to start an LNG marine fuel business in the Baltic region after falling oil prices dragged down prices for competing fuel.
Skangas sees the reload agreement as a natural next step in the development of the small-scale LNG market in Northern Europe. It says the terminal increases competition and offers greater security of supply.
Statoil and Skangas have concluded other agreements including feed gas to the Skangas LNG plant in Risavika, Norway, as well as a bunker supply agreement to the platform supply vessels delivered from several bases in Norway including possible ship-to-ship transfer.
"We see this latest agreement as a confirmation of the two companies' common interest to promote LNG in order to continuously develop the small-scale LNG market," says Tor Morten Osmundsen, CEO of Skangas.
Skangas has been active in the development of small-scale LNG market in Scandinavia. It has invested heavily in terminal infrastructure such as in Pori, Finland, and in Lysekil, Sweden. In mid-2017, the company's new LNG feeder and bunker ship Coralius will be ready for operation.
In October, Skangas bunkered a ship for the first time directly from the LNG terminal in Pori. The terminal in Finland is strategically well positioned for ship bunkering and designed for multipurpose use from the beginning. It supplies LNG to a gas connection pipeline and offers truck loading as well as terminal-to-ship bunkering operations.