Tobermory RNLI lifeboat returned to its station Sunday morning after a 17-hour, 180-mile rescue mission to assist a stricken cargo ship. Barra Island RNLI lifeboat returned to stand by later on Sunday.
The Tobermory crew relieved the Barra Island lifeboat on Saturday night and stood by the 88-meter cargo ship which is now drifting some 30 miles south west of Tiree in rough weather. Given that the cargo ship is drifting in a north westerly direction and is not in danger of encountering any hazards at present, Stornoway Coastguard stood down the Tobermory lifeboat at daybreak.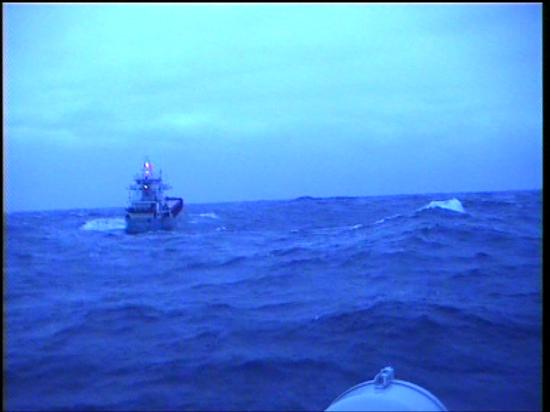 An ocean-going tug was en route from Aberdeen and was expected to arrive in the early hours of Monday morning. The cargo ship has eight crew on board.
Tobermory RNLI Coxswain Andrew McHaffie said: 'This was a long shout in difficult conditions with seas of up to ten meters at times.'