Human Trafficking Conference Features Maritime Leader
David Hammond, barrister and founder of the Human Rights at Sea International Initiative, will feature as a special guest at the fourth annual Finance Against Trafficking conference being held in London on October 16.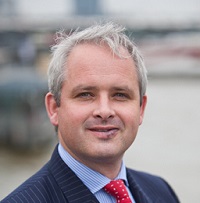 Hammond is a former Royal Navy and Royal Marines' Officer, frontline naval helicopter pilot and head maritime lawyer to the United Kingdom's Chief of Joint Operations for counter?piracy matters among other sensitive issues. His international experience, clients and instructions now span North America, Africa, the Middle East and Asia. He joined The Chambers of Anthony Berry QC and the 9 Bedford Row International (9BRi) Practice Group in February 2013. He is the author of the 100 Series Rules for the Use of Force (RUF) as the first international model set of maritime RUF for the maritime industry.
Hammond is developing the UN Guiding Principles for Business and Human Rights (the "Protect, Respect and Remedy Framework", otherwise known as the "Ruggie Principles") in the maritime environment, which has never been done before. This goes to best practice, raising standards and accountability for human rights violations in the maritime industry.
The conference will hear about and explore the issues that challenge business on human trafficking from companies and individuals with specialist knowledge of this topic. The conference will include a keynote session and interactive workshops, led by industry specialists, to help equip attendees with skills to identify human trafficking risks and provide information to help build a resilient business.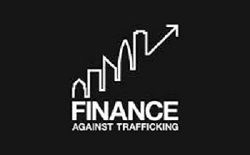 Other expert speakers on the day will include: Pete Talibart, Managing Partner (London), Seyfarth Shaw LLP Jo Webb, Head of Stakeholder Relations, Sedex (Supplier Ethical Data Exchange) Peter Barnes, Director Europe (Global Security and Investigations), Western Union Ruth Dearnley OBE, CEO
Location: St Sepulchre's Church Holburn Viaduct London, EC1A 2DQ
ENTRY IS FREE
"Whether a concerned citizen, a board member, a government official, or a survivor of trafficking, we each have a responsibility to spot human trafficking, engage our communities, and commit to take action." - John F. Kerry, US Secretary of State
Picture credit: Jessica Pociask of WANT Expeditions