13 Rescued From Sinking Bulker Off Shanghai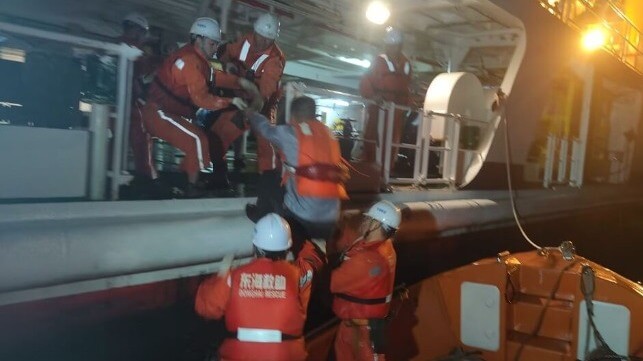 On Sunday night, Chinese search and rescue authorities saved the crew of a coastal bulker that was listing dangerously off the coast of Shanghai.
That night, the East China Sea Rescue Bureau received a distress call. A bulker laden with sand and gravel had taken on a severe list off the mouth of the Yangtze. 13 crewmembers were aboard the ship and were in need of rescue.
The bureau dispatched a fast rescue ship, the Dong Hai Jiu 204 - a trimaran capable of 30 knots - and put a rescue helicopter team on standby. The seagoing rescue ship Dong Hai Jiu 101 was also nearby and joined in the effort.
As the response vessels got under way towards the scene, the ship took on an increasing list, and the responders ordered the crew to deploy their life raft and prepare to abandon ship.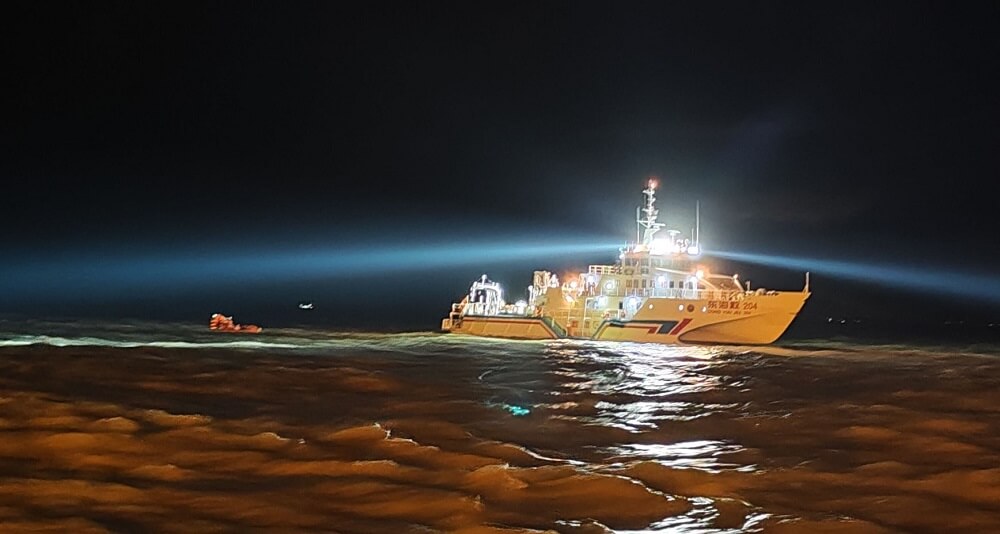 With their vessel going down, all 13 crewmembers abandoned ship into life rafts. A nearby good samaritan vessel, the Shen Chang 7, was the first on scene, and its crew brought all of the survivors aboard.
By the time the rescue bureau's responders arrived, the distressed bulker had slipped below, according to state-owned CCTV. The Dong Hai Jiu 101 transferred over the survivors from the good samaritan vessel by small boat in order to bring them back to shore. All were delivered safely to the Shanghai Waigaoqiao terminal.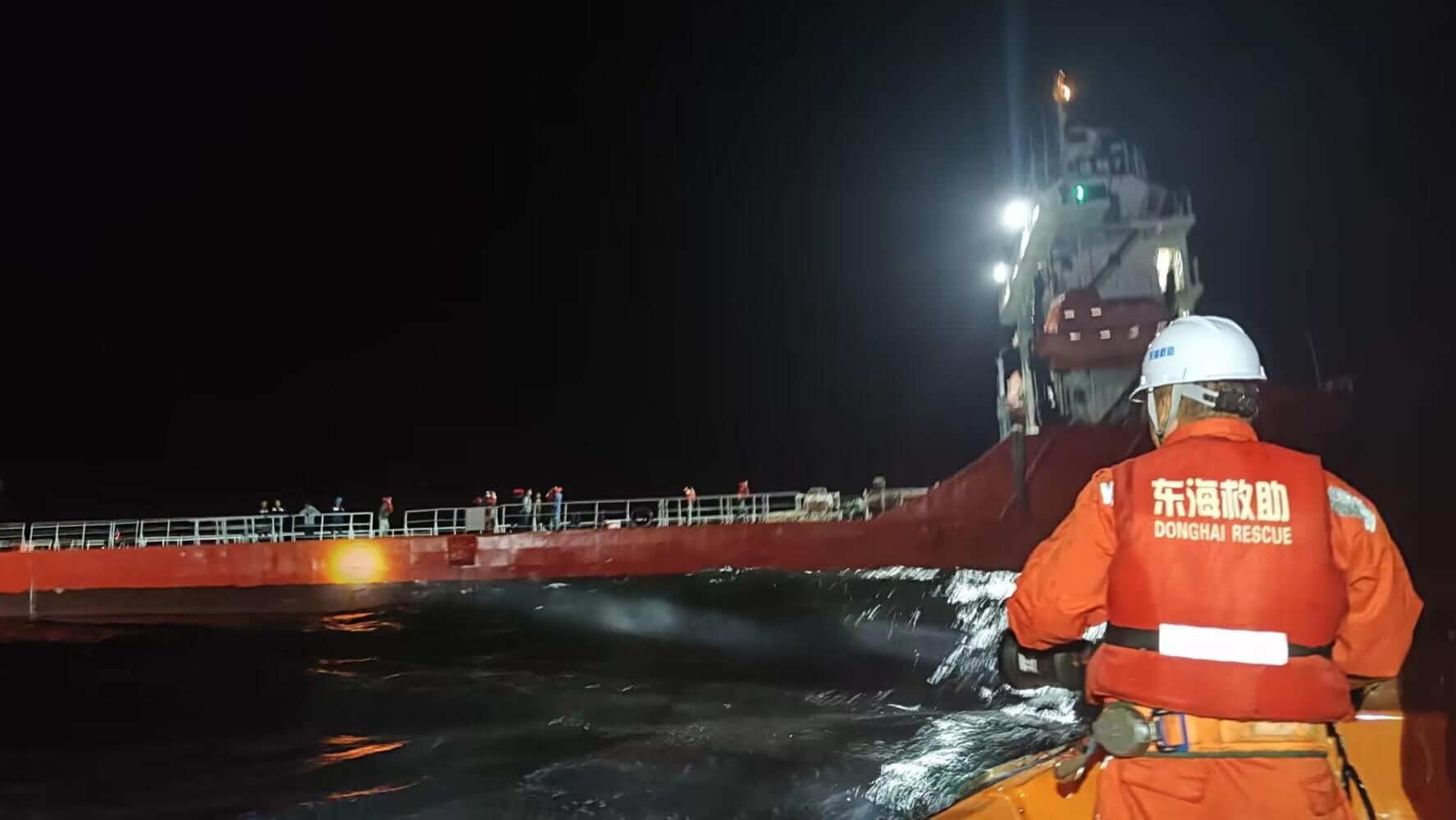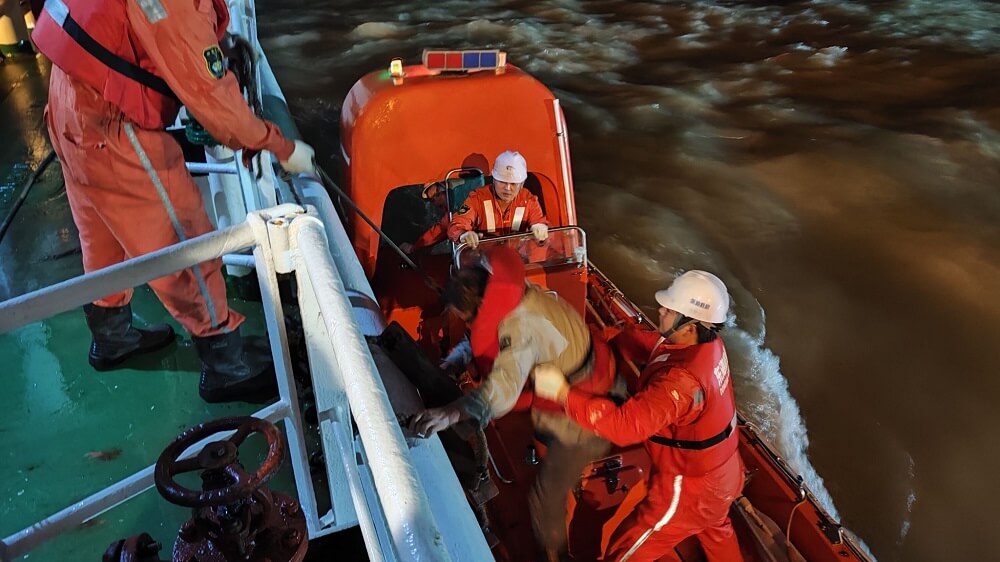 Rescuers transfer the survivors off of the good samaritan vessel Shen Chang 7 (East China Sea Rescue Bureau)