Data Overload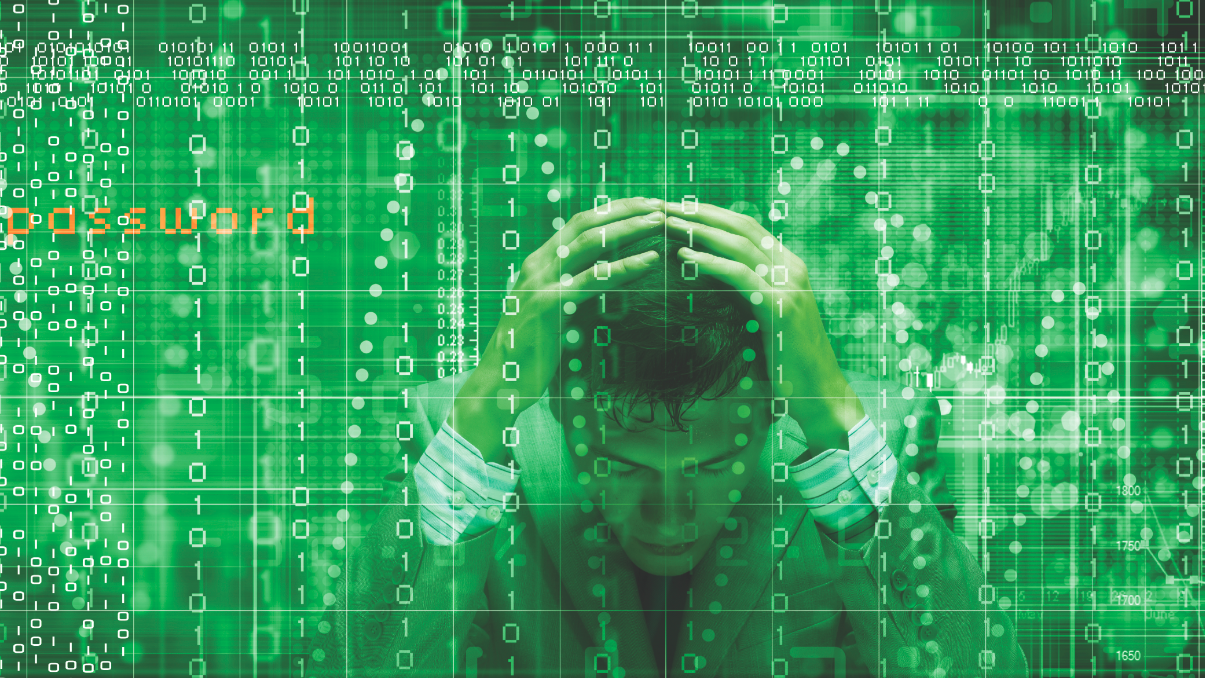 (Article originally published in July/Aug 2015 edition.)
Maritime software is as diverse as it is progressive. It can do everything from navigating the ship to monitoring fuel use to saving money on repairs. Investment in software can be a boon for your bottom line, improving efficiencies, controlling costs and reducing the chance of potential breakdowns.
And as the flow of information continues to grow exponentially, accurate data analytics is essential to understanding it. So what follows is a useful guide to some of the better software packages available to help you both save money and cut through all the data.
Maintenance and Compliance Software

Victoria, British Columbia-based Helm Operations recently launched its Helm CONNECT Preventive Maintenance software for the workboat market. CONNECT is a cloud-based system developed through consultation with workboat managers, crew and engineers to ensure simplicity of design and user-friendliness. It features five apps that allow port engineers and maintenance managers to schedule repair work, track tasks and identify issues needing further action.
Rodger Banister, Vice President of Marketing, says that because Helm CONNECT was designed with input from actual users, who are typically ignored in the development process, "The outcome is software that is very intuitive to use because it matches their workflows. Helm CONNECT is also permission-based software, so it strips out any superfluous data and information. It gives power back to the customer. If you don't need to see it, you won't. The result is a very clean and simple interface that crews really enjoy using because they get it."
Because the software is so easy to use, implementation time is minimal. "While some software companies can spend over a year implementing new software, our customers are generally up and going within a month," Banister notes. "So they are gaining up to 11 months of additional use, which can lead to greater safety outcomes instead of having to wait for an install."
Another Web-based maintenance software product is Wheelhouse from U.S.-based Wheelhouse Technologies. Ideally suited for either a single vessel or entire fleet, Wheelhouse is a turnkey offering that compiles maintenance guidelines, provides documentation in electronic format and makes spare parts recommendations. Customers include the tug and towboat markets as well as yachts, ferries, research vessels, patrol and security boats and fireboats.
Captain Craig Parkhurst, Vice President and General Manager, says the company has recently added some powerful reporting functionality that provides Key Performance Indicators (KPI) such as mean time between failure as well as the percentage of tasks completed on time: "In addition, we have detailed cost-reporting. We are also introducing an offline synching application this summer that will allow remote access of all critical vessel data as well as the ability to complete alerts offline for later upload. This will be available on the iOS, Android and Microsoft platforms."
Parkhurst says one of the biggest upcoming software challenges is implementing the U.S. Coast Guard's proposed Subchapter M guidelines for the inspection of tugs and towboats, which will require detailed reporting and accountability. He explains that "Probably the largest hurdle is reading between the lines of the requirements to ensure that products offered meet the intent of the requirements without overwhelming customers with undue reporting and data entry."
Helm's Banister agrees and makes a valuable argument regarding the R&D element of producing new software for the maritime market: "In the lifecycle of any product there is a commoditization point where some company figures out how to solve 80 percent of the issues companies face through a standardized product. A good example would be Salesforce.com, a product that revolutionized the Customer Relationship Management market."
Banister believes the industry has already reached that point: "So the work we do from an R&D standpoint is to ensure we are giving companies flexibility to solve their own issues in the software. Every company has a different way of doing things. Our goal is to make the software configurable by the end-user so they can build it out to suit their processes."
Fleet and Risk Management Software
DNV GL has long been a leader in fleet management software. The company has released four new products in the last two years, including the new ShipManager Projects system that supports drydockings and retrofittings with planning, tendering and management services. It also offers a product for hull structural integrity management called ShipManager Hull. Using a vessel-specific 3D model, ShipManager Hull facilitates proactive hull maintenance, better repair planning and improved budgeting through precise calculations of weights and areas.
On the operations side, DNV GL's new Navigator Insight software uses ship-to-shore reporting processes to monitor fleet performance with higher data quality. Rolf G. S. Buøen, Marketing and Communications Manager, Maritime Software, explains: "The quality of data reported is an important aspect of being able to use the data for analysis later on. The data collected from vessels in the Navigator Insight system flows into the ECO Insight portal onshore, which consists of powerful analytical tools to enable the shipowner/manager to draw conclusions and identify optimization potential regarding their own fleet, and also to benchmark performance against thousands of other vessels."
The company's new Risk Management module, recently added to its ShipManager QHSE system, allows ship managers and crew to more easily analyze operations-and-process-based risks as well as perform safety analyses for specific jobs and events onboard.
When asked about the latest trends in IT management software and where the sector will move next, Buøen states that being able to better manage and use data is becoming increasingly important: "The amount of data being generated both by vessels and ship management offices onshore is continually increasing. In addition, an increasing number of different stakeholders require more information from vessels and ship managers, who often bear the burden of having to report the same information on numerous occasions to different parties."
As a result, he adds, "Being able to harness all this data and use it more sensibly for analysis and decision-making is still a challenge for many shipowners and managers." Fortunately, DNV GL already offers a tool for this – the ShipManager Analyzer system, which brings business intelligence to the shipping industry by enabling better use of data generated and combining data from different parts of the organization to provide previously unseen relationships for better decision-making.
Software solutions company Seven Oceans Consultancy offers a wide range of products to shipowners and operators, charterers, commodity traders and brokers. CEO Captain Himanshu Joshi
says that central to the company's offerings is Seven Oceans QMS, a comprehensive quality-management system based on modern Web technologies. Its main components include a Document Management System, a Risk Management System, and a Management of Change System that offers a structured workflow between vessel and office.
"This modern QMS benefits shipowners and managers in the following ways," he explains. "It's a Web-based system that allows freedom of use while traveling. It features simple screens for onboard users, and it has very powerful analytical capabilities for office users. The result is an enterprise commercial shipping application for both chartering and operations that follows the voyage dynamics after the cargo fixture while users are kept fully aware of the status of each vessel in the system."

Port Costs

New from the Marcura Group is PortPoint software, which offers fast access to port costs based on port, vessel and cargo as well as data for terminals and berths in thousands of ports. It also provides a useful listing of port agents.
Jay Schulz, Director of PortPoint, sees a growing need for Chartering and Operations departments to gain quick and accurate port cost estimates: "A common request is for all data to be integrated into one system. As this level of cooperation is hard to achieve across the industry, we aim to ensure PortPoint is user-friendly and a result is reached quickly and efficiently. We provide the mechanisms to always get a port cost result, even in the most difficult and remote ports."
The data must be both user-friendly and accurate. "When we kick off these projects," Schulz explains, "we ensure we have the right infrastructure to deliver the solution, but we also make sure the potential end-user drives the development and we deliver exactly what they need."
The company sees a growing demand for up-to-date port information as well as information on compliance-related checks at the port, including sanctions checks on agents and suppliers along with security and safety checks – essentially a compliance report on the port. Stay tuned for further developments in this area.
The opinions expressed herein are the author's and not necessarily those of The Maritime Executive.