From the Andes to the Oceans
A scientific expedition to Peru in the 18th century paved the way for today's advanced vessel designs.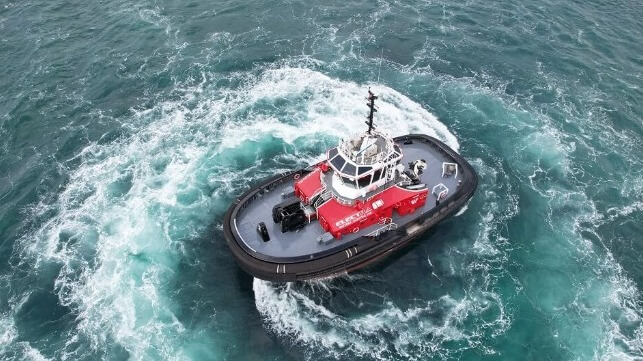 (Article originally published in May/June 2023 edition.)
In 1735, French mathematician Pierre Bouguer sailed with Charles Marie de la Condamine on a scientific mission to New Granada – modern-day Peru.
His mission: Measure a degree of the meridian arc near the equator.
The final result of that trip changed the face of seagoing mathematics forever.
Traite du Navire
The expedition lasted 10 years and, upon his return, Bouguer – known to some as the "father of naval architecture" – published the very first treatise on the subject, Traite du Navire ("Treatise of a Ship"), considered the "bible" of vessel design.
The book was influenced by his many years at sea and based on his extensive knowledge of mathematics, physics and mechanics as well as his practical experience in shipbuilding and naval architecture. It covered a wide range of topics related to ship design including the properties of water, the principles of buoyancy and stability, the construction and rigging of ships and the techniques of navigation.
It was also the first to explain the use of the metacenter as a measure of a ship's stability. This concept impacts nearly every aspect of how a ship handles at sea, from rolling period to damage stability and free surface effect.
(Author's note: While studying Nautical Science at the Marine Institute in Newfoundland, my Ship Stability professor would always say that we should wake up in the middle of the night screaming the definition of the metacenter, which is "the point on the centerline intersected by a vertical line leading from the center of buoyancy of an inclined hull.")
Bouguer's purpose was to provide a comprehensive guide for shipbuilders and seafarers on the principles of naval architecture and ship design. At the time, French naval technology was falling behind that of other European powers, and he sought to rectify this by producing a work that would improve the design and performance of French ships.
The book was a massive success, laying the foundations of modern vessel design as we know it. Overnight, naval architecture became the most sought-after profession in France.
Nearly 300 years later, the field has continued to develop in ways that Bouguer couldn't begin to imagine.
Zero-Emissions Vessels
Established in 1928 in Vancouver, Canada, Robert Allen Ltd. has built a reputation for innovative vessel designs using the latest in computer-aided design (CAD) technology. Since the first project, a pair of power cruisers designed for local businessmen, the company has continued to push the boundaries of what is possible.
With a firm focus on designing vessels that meet the latest regulatory requirements around emissions and redesigning existing fleets to meet decarbonization goals, the company uses the latest CAD methods to help operators achieve their vision.
These methods helped create a groundbreaking set of "firsts" in the emissions-free tug market.
First is the RApide 2000-E pushboat – the HB Poraque. It's the world's first battery-electric, shallow-draft pushboat and one of two innovative battery-diesel electric vessels for Hidrovias do Brasil S.A., a leading South American logistics provider.
The vessel is fitted with a DC grid diesel-electric propulsion system, comprising two diesel generators, two L-drives and a large battery bank. The pushboat can operate in zero-emissions mode, and the 600 kWh batteries have sufficient endurance to enable it to perform its primary role with a future expansion to 2000 kWh, enabling secondary roles to also be performed with zero emissions. The two L-drive units each have an input power of 375 kW. The propulsion system is diesel-electric to improve efficiency when operating in multiple power modes.
Farther north, another first in class battery-powered electric tug has recently been delivered.
Based on the ElectRa 2800sx series, the HaiSea Wamis will be the first battery-powered tug operating in Canada and the first to be delivered based on a Robert Allen design.
A collaboration between Robert Allen, HaiSea Marine, LNG Canada, Seaspan ULC, Sanmar Shipyards, and the Haisla Nation, the Wamis is part of a five-tug delivery package that includes two more electric tugs and two LNG-powered tugs – another first in Canada.
Designed to meet the unique requirements of assisting LNG carriers on and off the berths at the LNG Canada terminal in Kitimat, the tugs operate in zero-emissions mode in order to protect the pristine wilderness in northern British Columbia.
The Wamis is 28.4 meters long, 13 meters wide and has 70 tons of bollard pull powered by a 6,000kWh battery storage system. It recently won "Tug of the Year" at TugTechnology'23 in Rotterdam.
Fittingly, it's named for the man who began the Haisla Nation.
Making the Energy Transition Work
Changing emissions regulations require new and innovative solutions. Battery power certainly plays a part. However, it's just one part of the mix. Developing new fuels for reliable use is another.
Seattle, Washington-based Glosten Marine is helping drive this transition with its innovative hybrid tug design, the SA-100.
The SA-100 is a methanol-hybrid, ship-assist tug that provides operators with a viable path to carbon-neutral operations while minimizing business risk and enhancing competitiveness. The 100-foot ASD tug is propelled by two methanol-compatible CAT 3512E gensets powering L-drives. The gensets are complemented by twin battery banks for zero-emissions operation when transiting and as "boost" for achieving peak bollard pull of 90 short tons.
To help offset the additional capital expense of its modern power plant, the SA-100 was carefully designed under 100 gross registered tons. With ABB as electrical integrator, Glosten has developed a future-ready design that meets the new requirements for U.S. tug operators.
Methanol makes sense as an alternative fuel for a number of reasons. It doesn't require special storage, and it can be used in conventional diesel-cycle engines with a number of off-the-shelf solutions already available. It's also sulfur-free and emits less NOx and PM than conventional diesel. When produced from renewable resources, it has the potential to be a true zero-carbon fuel.
Another Glosten innovation is the PelaStarTM tension leg platform (TLP), which recently won Phase 1 of the U.S. Department of Energy's Floating Offshore Wind ReadINess (FLOWIN) Prize. The award indicates the TLP is technically ready to scale towards commercialization in the U.S. market.
Glosten is now growing its partner network to support the Phase 2 efforts, which will address such challenges as port and vessel infrastructure, U.S. steel fabrication capacity, and assembly and deployment methods that are cost-effective. (See Jack O'Connell's Executive Achievement interview with Glosten CEO Morgan Fanberg for additional background on Glosten and the PelaStar project.)
Expanding Technology Solutions
Hockema Group is a full-service naval architecture firm that's been advancing the industry for the past 26 years. Established in Washington back in 1997, the firm now has employees in five states. Hockema has been a champion of the work-from-home culture from the very beginning, giving employees substantial freedom to self-manage as they see fit while trusting them to get the job done.
It has paid off spectacularly.
The company has a history of delivering massive barges including the 2022-launched Haleakala for Matson. This highly specialized cargo barge has a carrying capacity of 620 TEUs including space for 72 refrigerated containers. It features a high-efficiency hull with Hydra-Lift Skegs, two Caterpillar 430kW C18s and another pair of 130 kW C7.1 generators providing power to the deck.
And under construction right now in Brownsville, Texas is the hopper dredge Frederick Paup.
The Frederick Paup will be the largest U.S.-flagged, self-propelled hopper dredge delivered in American shipbuilding history. Boasting a hopper capacity of over 15,000 cubic yards, the vessel will be propelled by three stern Z-drive units with two bow thrusters forward and will receive ABS ?A1, ?AMS and ACCU class notations as well as SOLAS certification once completed.
An exciting use of bringing new technology to old designs is the company's use of Faro Focus Laser Scanners.
In collaboration with Carrera boats, Hockema was able to 3D-scan a classic cigarette-style boat from the 1960s. These legacy designs had no digital drawings – and few paper drawings, for that matter. The scans resulted in the creation of full 3D models, allowing the company to pull build drawings, accurate dimensions and the ability to run computational fluid dynamic studies.
From the Andes to the Oceans
Much has changed since Bouguer's seminal work in 1745, but the basics remain the same.
With the core concepts of naval architecture firmly in hand, these modern-day companies are able to create bigger, stronger, more capable designs faster and more efficiently.
Using up-to-date technology and personnel management techniques, they can be competitive while remaining flexible, allowing people to focus on the work rather than the commute. The result is solidly designed projects delivered on time and on budget.
Bouguer would be proud.
Master mariner Sean Hogue is a regular contributor to The Maritime Executive.
The opinions expressed herein are the author's and not necessarily those of The Maritime Executive.